Freelance Mobile app Developers Available for Hire
Hire Now
iOS Developer, 10+ apps, experience teaching iOS
Besides being a professional iOS developer, I have taught iOS development classes and mentored junior developers. Please view http://pdesantis.github.io for my full portfolio.
Hire Now
Lead iOS Developer, 15 years programming experience, 5+ years iOS.
I'm an experienced developer who's worked on a number of mobile and Web platforms over more than a decade. Since 2010 I've been focused exclusively on iOS, including iPhone, iPad and Apple Watch. Based in San Francisco, I've built apps for a number of high profile startups, and have shipped over half a dozen of my own indie titles as well. Currently I'm a lead developer at Bottomline, a popular iOS app for small business owners. You can check it out at http://www.bottomlinehq.com. I've also taught mobile development courses at General Assembly, an internationally known coding bootcamp. I enjoy teaching and mentoring other developers, regardless of their experience level. I spend my spare time being a budding musician and practicing guitar.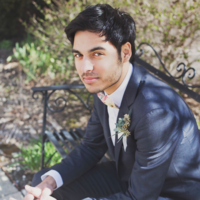 Hire Now
iOS Eng @ Lyft | Sold 2 Startups | 300k+ Downloads
I'm currently an iOS engineer at Lyft in San Francisco (using Swift on a daily basis and loving it!). In the past, I've built several apps on my own (300,000+ downloads), and have founded 2 startups whose primary products were created for iOS (both acquired in 2015 and 2016). I am extremely fluent in both Swift and Objective-C, and have a fair amount of experience with JavaScript and PHP.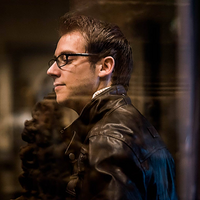 Hire Now
Software Engineer; Mobile and Backend
Hi, I'm Jordan; Freelance Software Engineer based in San Francisco, California. I've architected and developed mobile apps and backends for startups including those in the self-driving car, drone, on-demand, and athletic performance industries. If you have a project you're working on that you'd like to speak about, feel free to reach out.
Hire Now
Senior Software Engineer
A senior, software engineer with years of experience working on social networks.
Hire Now
I am a self taught software engineer turned electrical/firmware engineer. I have been the chief architect at medium and small companies and enjoy teaching people anything I know that they are curious about. My main professional experience is pytho2/3n with postgresql (sqlalchemy and flask), though I have done a significant amount of C in my time for desktops, mobile phones, and embedded micro-controllers. In my spare time I am currently working on learning Rust and D, as well as trying to make a cross platform hardware abstraction layer for JTAG controller access so micro-controllers and FPGAs can be programmed/debugged without headache.
Hire Now
Full Stack Software Engineer based in San Francisco, CA. Specialized in Ruby, Javascript, Swift, and Obj-C.
Experienced Software Developer. Recognized for enthusiasm and self-motivation while solving problems. Experienced in a wide variety of skills ranging including web app development, iOS development, product management, and growth marketing. http://trostli.net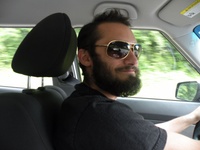 Hire Now
I build tech products that users love
I love building stuff and have about 7 years of mobile and web development experience. I am most knowledgeable about iOS (Swift and Objective-C), Ruby on Rails and Node. I've worked for some of Silicon Valley's most interesting startups and have numerous apps in the app stores, many with 5 stars. I'd love to help you build something cool!
Hire Now
Expert iOS Developer, Author, and Teacher with Fortune 500 experience.
Entrepreneur, Developer, and Author. @SFGiants Fan. Founder of @bixbyapps.
Hire Now
iOS developer since 2009; App Store featured (twice) & Editor's Choice; open source contributor
I have been writing Objective-C (and now Swift) professionally since 2009. Before that, I contributed to Adium on the Mac. I currently work on Imgur for iOS. My professional career has always involved taking an existing codebase and building it up to be extensible and maintainable. I've mentored many junior developers through the years from just starting to moderately experienced. iOS is a very tactile experience, and building a good user experience is one of the most important things you can do. Using the right technologies — almost always UICollectionView for some reason — can make the job a lot easier when applied the right way.
Are You a
Mobile app
Developer?
Get paid while making an impact. Become a Codementor for the next wave of makers.
Apply Now