Freelance Mobile app Developers Available for Hire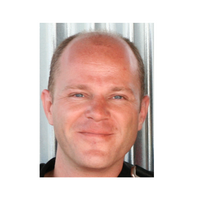 Hire Now
Passionate developer & collaborator.
Passionate developer with over 25 years of experience covering various platforms and languages. Strong at problem solving and highly committed to delivering high-quality projects. Constantly looking for the best practices and new technologies. Passionate collaborator, love to assist people learn and improve while accomplishing the task at hand. Good listener, patient and respectful.
Hire Now
Lead mobile developer at Bookwitty
5 years of experience in Objective-C and iOS Started using swift since day 1 of its launch
Hire Now
Full-Stack Developer
I am passionate and curious when it comes to new technologies, I love to explore how one can achieve a faster, cleaner and more productive result as a developer.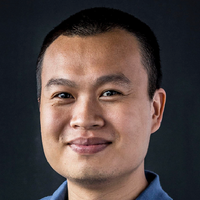 Hire Now
iOS Developer
I am an experienced Software Developer with 7 years experience. Since 4 years I worked full time on iOS development. Actually I am Senior iOS developer of Intact Financial Corporation in Canada. I am experience in design/architecture/programming iOS app, create UI/Unit test, and continuous integration. As a leader, I also work on coaching junior developer, and give technic/business advice for product owner.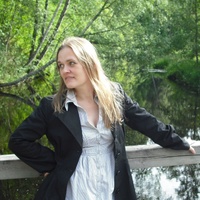 Hire Now
Software Developer / Front End Developer
More than 2 decades experience of Software Development and a wide array of languages, frameworks, and technologies. Angular, Typescript, Javascript, React, Java, Android, Actionscript, C++, Python, .Net development. My special interests are Angular, React, and Test Driven Development.
Hire Now
Senior iOS Developer
A seasoned iOS Developer with more than 4 years of native iOS application development experience with Xcode on Mac OS X platform. Passionate in and experienced with clients from different industries to help them grow their business or solve their problems using up-to-date technology. A competitive team player who is reliable and cooperative, willing and ability to learn quickly in a dynamic and changing environment.
Hire Now
CTO, Software Engineer, Entrepreneur
I am a software craftsman, engineer, and entrepreneur with extensive experience getting things done and helping others learn how to get things done.
Hire Now
Senior Software Architect at iLIfeMobile
I have the following experiences: - Over 10 years of Java software development experience - Experience with Java Application Servers and frameworks (Spring, Hibernate) - Over 15 years of database design and performance tuning experience - Knowledge of scripting practices and languages (Python). - Experience in application development with NOSQL DBMS(Casaandra) - Experience in R&D working on large-scale products - Experience building complex software systems that have been successfully delivered - Experience in Android application development. I have technical skills as following: Languages: Java, C/C++, C# and Objective-C Databases: Oracle, Sybase, Microsoft SQL Server, MySQL Server and Cassandra. Operating Systems: Windows and Linux. Database Modeling Tools: ER/WIN, Oracle ...
Hire Now
I'm a software engineer experienced in development of both back- and front-end web applications and mobile applications. I'm very security conscious and I'm very picky about producing clear and transparent code that communicates its intent well, both to the hardware as to its maintainers.
Are You a
Mobile app
Developer?
Get paid while making an impact. Become a Codementor for the next wave of makers.
Apply Now