Freelance Mobile app Developers Available for Hire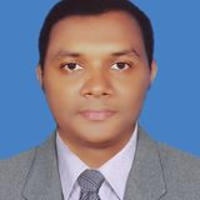 Hire Now
Freelance Mobile app developer in Dhaka, Bangladesh
CTO at Silicon Valley Nest
12+ years of experience as a Software Engineer and Technical team lead. Expert in Web & Mobile development accross all technology platforms.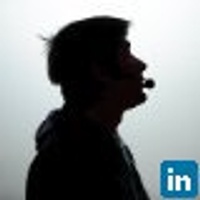 Hire Now
Freelance Mobile app developer in Prague, Czechia
iOS developer (5 years, involved in 35+ projects) and teacher (private and university courses, talks)
Available in all timezones. Excelent English. From single person projects to Czech e-commerce app of 2017, from an Australian startup to large international clients in retail, telecommunications and banking, from teaching talented kids to giving talks on functional programming, I've seen a lot of iOS thoughout the years. My job has always been not just to make great apps, but also to improve the quality of development on all of our projects. I think we need to talk. Allow me to clean up your code, spruce up your app architecture and teach you all you need to know about Swift and iOS in the process. I can propose multiple solutions to any problem, and choose the one right for you. Also, feel free to use the sentence "Just shut up and fix my code." at any time during our session.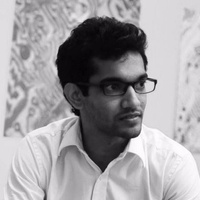 Hire Now
Freelance Mobile app developer in Bundoora, Australia
Ph.D Research Scholar in Data, Analytics & Cognition | Former Technical Lead at 99X Technology
I am pursuing my doctoral studies in Data Analytics & Cognition at the La Trobe University Business School. Prior, I was a software craftsman, technical lead, technology geek and the award winner as Industry Leader in Technology Category by SLASSCOM, the apex body for IT Industry in Sri Lanka in year 2016. I do best what I love most, coding and mentoring.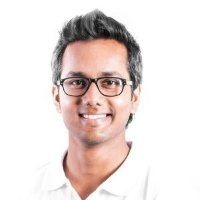 Hire Now
Freelance Mobile app developer in Pune, India
Full Stack Developer / Manager
Full stack developer and manager. Always stays on the edge of new technologies, quick learner and a cheerful person to work with.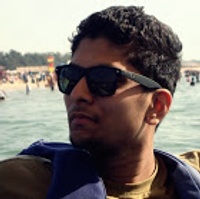 Hire Now
Freelance Mobile app developer in Coimbatore, India
...Exploring the infinite potential, every moment of my life
Amazed by the conversations we programmers have with computer
Hire Now
Freelance Mobile app developer in Noida, India
Experienced ionic, Angular hybrid App Development professional
I'm an ionic 2,3 framework hybrid mobile apps Developer. I have been designing, developing hybrid iPhone/iPad, android and windows apps for over 3 years using anjularJS 2 and ionic 2 & 3. I possess strong knowledge of object-oriented programming and software design patterns. I have broad involvement in making backend taking into account PHP and JSON based REST APIs required to speak with the application. Here are my core skills and experiences: - ionic 2,3 frameworks with AngularJS 2,3. - Native frameworks: Camera, Push Notifications, Google Maps, Geo Location, Geo Fencing, Crosswalk and more. - XCode, Android Studio working hands-on experience - ionic Cloud Code push, deploy, auth programming - Push Notifications - Apple push notifications, APN setup - Security: User Roles, Class-Le...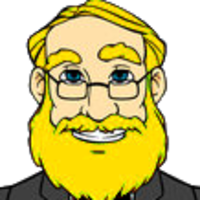 Hire Now
Freelance Mobile app developer in Chicopee, United States
I haven't had a dissatisfied client yet
MS in Computer Science with over 12 years of professional experience from IBM to startup founder to freelancer with a lifelong ♥ for coding. I've published two IT books; expect excellent communication skills and professionalism.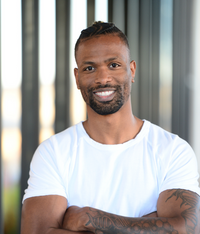 Hire Now
Freelance Mobile app developer in Elk Grove, United States
Well known top JavaScript Engineer (full-stack and Mobile)
I'm considered one of the best JavaScript engineers in the industry. From working with startups to top fortune 500 companies, I've accumulated experience in many JS frameworks and technologies. I'm also a regular conference speaker, author, teacher, and open source contributor. You can find my work anywhere online.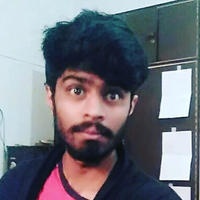 Hire Now
Freelance Mobile app developer in Bengaluru, India
Full Stack Founder
I started as a PHP developer for a my startup Nekster. Now actively developing iOS apps with Node.js as backend Currently i am interested in Web Application security and exploit development besides php I have contributed to the security of many websites like Google, facebook. Other than this everything is rocket science to me.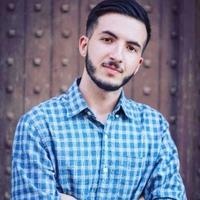 Hire Now
Freelance Mobile app developer in Frankfurt am Main, Germany
Software Engineer at BloomReach - Specialized in Angular, AngularJS, Node.js, RESTful APIs and real-time with Socket.io
Amsterdam-based, self-taught front-end software developer who feels at home around the AngularJS framework, Node.js environment and JavaScript/web in general. Driven by challenges, passionate for code and new technologies, and satisfied by turning code into a working product. I believe that the abilities to teach yourself and adapt to new environments quickly are the most valuable possessions of any developer/engineer. AngularJS 1, Angular 2+, Ionic 1, Ionic 2, Node.js, Express.js, SQL/MySQL, NoSQL/MongoDB, CSS/Sass/SCSS/Less, HTML5, JavaScript ES5/ES2015, Grunt.js, Gulp and the MEAN stack as a whole. -------------------------------------------------------------------- CODEMENTOR TIMELINE & ACHIEVEMENTS -------------------------------------------------------------------- March 15, 2017...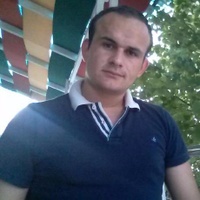 Hire Now
Freelance Mobile app developer in Tirana, Albania
Mobile Developer
I am a mobile developer Mobile technologies have always been my passion and most of my time consists of working on new apps, learning new things (more cutting edge, the better) or brainstorming new ideas. My primary focus is native Android development, also I'm also keeping an eye out for React Native for building cross-platform mobile apps. In my free time I write technical articles and contribute to Open Source projects.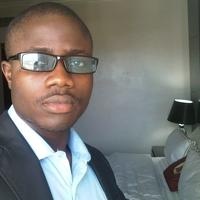 Hire Now
Freelance Mobile app developer in Lagos, Nigeria
A developer who enjoys helping people
Hire Now
Freelance Mobile app developer in Minot, United States
Full-Stack Web Developer & Hybrid Mobile Developer (Ionic 1 / 2 / 3 + Angular 1 / 2 / 4) | Previously: Senior Software Engineer @ SmartThings / Samsung
Web (JavaScript, Python, Django, Angular) & Mobile Developer (Swift iOS, Hybrid Ionic, etc) passion for building awesome apps that wow. Also have experience teaching command-line tools, Git + GitHub, JavaScript to over 200 engineers at large corporation. Really enjoy teaching programming & application development to anyone looking to become a developer. More Projects can be found on my GitHub: https://www.github.com/northDacoder Languages & frameworks I have experience with: Python Django Javascript jQuery NodeJS AngularJS MeteorJS UnderscoreJS PostgreSQL MySQL Front-end Design: HTML5 Twitter Bootstrap Foundation CSS3 Responsive/Adaptive Design Media Queries Mobile UI Design Mobile Development (Native) iOS 9 + Swift 2.1 Mobile Development (Hybrid)...
Hire Now
Freelance Mobile app developer in Mumbai, India
On the path of becoming an agile tester 11 years of experience in Software Testing. This includes 6 Years of experience in automation testing. Experience working in Agile scrum environment CSTE(Certified Software Tester – Expired) and ISTQB (International Software Testing Qualification Board) certified. Proficient in designing, developing automation frameworks for web and mobile applications Experience in Web and Mobile applications test automation using Selenium Web Driver, Appium in Python, Java, Ruby and C# Experience with various automation testing frameworks such as Robot Framework, Cucumber, TestNG Experience in API Testing using PostMan, SoapUI and RESTAssured library Implemented automated test execution of smoke and regression test suites on staging, UAT and prod environments using...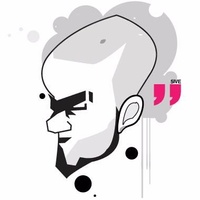 Hire Now
Freelance Mobile app developer in Freiburg, Germany
ui/ux designer /// coder /// web app mobile /// perfectionist
/// freelance web / ui + ux / mobile / screen designer & developer /// 16 years experience in design & code /// <3 artcrimes / basketball / hiphop / skateboarding /// nice.guy :)
Are You a
Mobile app
Developer?
Get paid while making an impact. Become a Codementor for the next wave of makers.
Apply Now
Check out our Mobile app developers in: