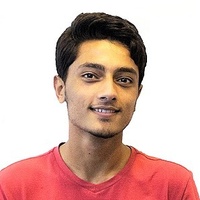 Mobeen Rashid
Full Stack .Net Developer
I'm a passionate software engineer with specialization in web application development with ASP.NET, ASP.Net Core, MVC, Web API, WCF, LINQ and Entity Framework with 2+ years of professional software development experience. I have hands on experience in working with JavaScript, Angular 2+, JQuery, JQuery UI, Moment JS, Html5, CSS, Bootstrap and Zurb Foundation. Since 2015 I'm focused on server-side web technologies and authored many articles at C# Corner, I'm great fan of clean and modular design patterns. I'm experienced in writing Unit Tests and Integration Tests.
Extensive experience in developing web applications with ASP.NET, ASP.Net Core, MVC, Web API, WCF, LINQ and Entity Framework. I'm a Microsoft Certified Professional in C#. Since 2015 I'm focused on server-side web technologies and authored many articles at C# Corner, I'm great fan of clean and modular design patterns. Hands on experience in testing application logic with unit testing and integration testing - trouble shooting potential bugs and .maintaining application performance by improving bottleneck points.
Extensive experience in developing modern web applications with ASP.Net MVC, ASP.Net Core, Web API and Angular 4. Hands on experience in developing RESTful web services with ASP.Net Web API 2.0 and Asp.Net Core.
Hands on experience in developing single page applications with amazing Angular 2+. I'm Full-Stack enthusiastic web developer with extensive server side experience - hands on experience in writing JavaScript at client and TypeScript with Angular 2+..
APM 2.0 - ASM Performance Monitor
ASM Assembly Systems GmbH & Co. KG is a manufacturer of SMT placement machines and solutions with the product name Siplace, as well as printing technologies and solutions for a variety of industries (including electronics manufacturing, semiconductor, alternative energy). with the product name DEK. Since 1985, the company has been supplying manufacturers in sectors such as telecommunications, automotive, IT, consumer electronics and automation.
2017
Client: debugtime is a technical publisher devoted to meeting the needs of Art, Business & IT professionals. focusing on sharing high quality certification courses with aim to connect trained professionals with industry.
Aruco markers are used in Robotics to guide robots in different directions. Aruco Marker Detector is used to generate aruco markers with specific id.You can also detect markers with in from image.
Tips for writing clean and concise code in C#
In this article, we will discuss some very cool tips for writing clean and concise in C# code for more maintainability and understanding. We'll discuss how we can write few lines of code to do the same job instead of writing extra line of code. These little tips and habits really matters a lot when your application starts growing and you want to organize your code in best possible way you want so that other team members can understand your code easily.