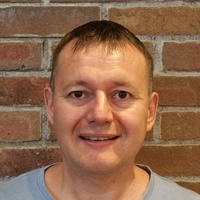 Nigel Henshaw
Providing quality value packed android support.
$25.00
For every 15 minutes
Hi I'm Nigel the creater of the popular youtube channel https://www.youtube.com/channel/UC4jh7YBBb0UnPIef2NOSJhQ I'm passionate about mobile development with android in particular. And enjoy working and helping out people with services ranging from mentoring and training for beginners to app debugging, code reviews and performance optimisations for the more experienced developer. You can check out more of my work here https://www.nigeapptuts.com and then contact me, I'm always happy to help out.
4
Android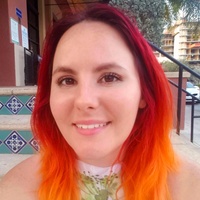 3
Android studio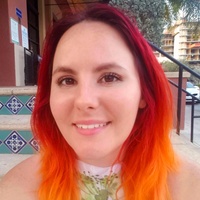 Produced a number of Kotlin on Android training videos ranging from creating android applications from start to incorporating advanced kotlin algorithyms. The applications include camera, video, media streaming and webview brower apps. The android applications using kotlin I have developed are - camera apps - video streaming apps - Http Image apps - App using Google APIs - webview & browser apps - browser bookmarking app using ContentProvider and SQLite
Created a website and youtube channel which provide android development tutorials in video and website article form. The content ranges from beginner tutorials to advanced. With topics including - Creating a camera app using intents - Creating a image gallery using recycler view - Implementing performance optimizations - Performance testing & analysis - Android Debugging - Using the camera2 api's for both video & images - App migration to android marshmallow As well as the training material the source code from each episode is tagged and uploaded to github.
I use android studio as my main driver for the android development tutorials. Also creating tutorials on how to use android studio including using git.
Symbian OS developer working for Psion, Symbian and Noka. Member of the base porting team responsible for porting Symbian OS to new hardware and implementing device drivers.
Spent three years as a project manager for Symbian and then Nokia. And then one year as a delivery lead for Accenture. Leading a technical team of fifteen developers which provided support to Japanese tier 1 handset developers. Responsibilities as a delivery lead included requirements analysis and proposals for a Japanese handset manufacturer. Creation of onshore & offshore development teams. Implementing onsite technical workshops for the clients in Japan. Budget forecasts and billing. Managing a team of project managers across three different geographies.
Github repositories
recyclerview_image_gallery
Project source code for the how to create an image gallery using recyclerview
android_camera2_api_video_app
Code for the android tutorial series found here https://www.youtube.com/playlist?list=PL9jCwTXYWjDIHNEGtsRdCTk79I9-95TbJ that describes how to create an android video application using the android camera2 API.
Average Rating
5.0
(22 ratings)
Mentor was amazing! I've been stuck on this problem for over a month and he was able to walk me through the solution code and the logic behind it, in record time.
Very accurate, knowledgeable