Govind Sahai
OpenSource.C++.Python.ArchLinux
Average Rating
5.0
(24 ratings)
Mar 2018
Feb 2018
works very fast and good communication. A+ service
Best mentor I've had by far. He will complete it on time with no error.
Great communication. Finished job very fast(C++). Awesome. Will use again.
Jan 2018
Extremely fast turnaround time! Very knowledgable!
He's very helpful on helping me understand what I needed to know about TCP socket programming and especially cross platform communication between C and C#. He showed me how easy it can be to send a nested C struct over to C# side flawlessly. He's very prompt on answering all your questions.
Dec 2017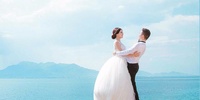 Govind quickly completed a complicated linux task, sth many others cant't do in hours, hire this guy.
Aug 2017
He is was prompt, clear in communication, and delivered exactly what I expected. Very helpful.
Govind is excellent, know his stuff, I recommend him highly
Jun 2017
Fast. He knows the details ;)
ChristianRichard
Jun 9, 2017
Mar 2017
I have used Sartaj multiple times for widely different projects and he has performed outstandingly in all of them.
Feb 2017
He is dedicated to giving me the best experience by offering thorough explanations. I appreciate his patience and eagerness to ensure satisfaction. Govind, thank you so much for your help.
Excellent mentor! Finished my tasks not only on time but also very accurate. Govind is very professional and patient. Thank you for your help.