Govind Sahai
OpenSource.C++.Python.ArchLinux
Github repositories
printers
C++ printers for different STL containers
SharpChat
A Simple Chat Program.
C++ Cheat Sheet: Built-in Sort Functions
This tutorial is about the different built-in sort functions available in the algorithm library of C++.
Average Rating
5.0
(25 ratings)
Govind is nice guy, on time and Excellent in C programing!
works very fast and good communication. A+ service
Best mentor I've had by far. He will complete it on time with no error.
Great communication. Finished job very fast(C++). Awesome. Will use again.
Extremely fast turnaround time! Very knowledgable!
He's very helpful on helping me understand what I needed to know about TCP socket programming and especially cross platform communication between C and C#. He showed me how easy it can be to send a nested C struct over to C# side flawlessly. He's very prompt on answering all your questions.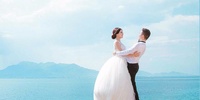 Govind quickly completed a complicated linux task, sth many others cant't do in hours, hire this guy.
He is was prompt, clear in communication, and delivered exactly what I expected. Very helpful.
VIEW MORE REVIEWS