Find a mentor

Web Programming

Mobile App Programming

Programming Languages

Data Science /Engineering

Database /Operations

Others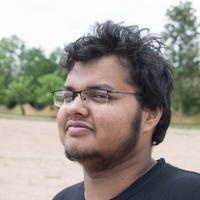 Govind Sahai
OpenSource.C++.Python.ArchLinux.DataScience.Hacking
Github repositories
printers
C++ printers for different STL containers
SharpChat
A Simple Chat Program.
C++ Cheat Sheet: Built-in Sort Functions
This tutorial is about the different built-in sort functions available in the algorithm library of C++.
Average Rating
5.0
(18 ratings)
Extremely fast turnaround time! Very knowledgable!
He's very helpful on helping me understand what I needed to know about TCP socket programming and especially cross platform communication between C and C#. He showed me how easy it can be to send a nested C struct over to C# side flawlessly. He's very prompt on answering all your questions.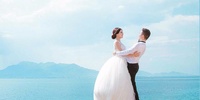 Govind quickly completed a complicated linux task, sth many others cant't do in hours, hire this guy.
He is was prompt, clear in communication, and delivered exactly what I expected. Very helpful.
Govind is excellent, know his stuff, I recommend him highly
Fast. He knows the details ;)
ChristianRichard
Jun 9, 2017
I have used Sartaj multiple times for widely different projects and he has performed outstandingly in all of them.
He is dedicated to giving me the best experience by offering thorough explanations. I appreciate his patience and eagerness to ensure satisfaction. Govind, thank you so much for your help.
Excellent mentor! Finished my tasks not only on time but also very accurate. Govind is very professional and patient. Thank you for your help.
VIEW MORE REVIEWS