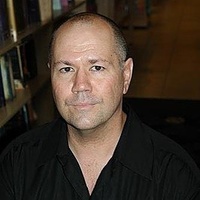 Matt MacNaughton
Distributed, Relational & .Net stack
$20.00
For every 15 minutes
> Systems analyst, software architect and consultant > Diverse range of projects, roles, businesses and industries > Solid design, coding, team and project management skill > Broad technical, business and analytic experience. > Focusing on distributed systems > Over 23 years' experience developing distributed and relational systems software > M.S. Computer Science; B.A. Psychology and tech writing.
I've developed .Net-based systems in a a range of industries including aviation, retirement planning, targeted marketing, electronic discovery and inventory management. My language of choice is C#.
My data roots are relational. I believe strongly in a solid, 3NF data model as the basis for most transaction-based systems. While NoSQL solutions have become problem-solvers in their own niche areas, the relational model is well-proven and I believe will continue to be a mainstay component option for system backing stores. When modeling data for a relational engine, I believe that making the right choices at the data layer pays off in the long term by making your system not only more performant, but also more adaptable. Learn the rules of 3NF! Apply them! Reap eternal rewards! I've developed software on every major release of MSSQL since version 6.5. I'm proficient in designing, developing and debugging stored procedures and functions, ad-hoc queries, SSIS packages, and reports in SSRS. I've used Entity Framework and LINQ extensively in my development work.
I believe that the most interesting (and powerful) systems are distributed systems. I have most recently used enterprise messaging, and service bus topologies to solve some sticky data management problems by developing distributed systems for helicopter operations in a large established commercial aviation company. After learning to "think distributed" I've implemented apis and long-running server processing elements to interface in-cockpit IOS apps with corporate systems, provide notifications, perform automated compliance checks and display pilot qualification events in real time in flight operations centers.