Find a mentor

Web Programming

Mobile App Programming

Programming Languages

Data Science /Engineering

Database /Operations

Others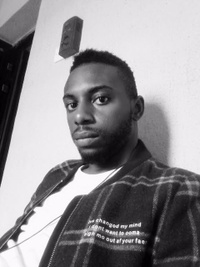 mmumene egbai
Mobile Platform Developer
$10.00
For every 15 minutes
I have 7+ years in software development, been developing android apps right from ginger bread and worked as an android platform developer for a couple of start ups. Also have extensive knowledge and experience developing backend services such as REST API's and chat servers. I have 3+ year experience in teaching when i was part of an ICT institute. Overall i want to help others.
Am an expert at building rest apis with using golang and mongodb, i love it because of its speed and simplicity in getting complex things done. I have a coupe of apps in production which are built with golang and angular for front end.
Github repositories
microfinance
a contribution platform which automates the process of report generation loan and deposit to contribution accounts.
The Realm of Kotlin and Live Data using MVP Architecture
How I used RealmDb with live data and mvp architecture to implement a shopping cart in kotlin android
Android kotlin: How to (part 1 Class differences)
* * * ![](https://cdn-images-1.medium.com/max/800/1*L-T2nl9_CPbxc4JlWw_BKQ.png) So recently Google decided to support Kotlin as a secondary language in developing android apps. Though a lot of peopl...