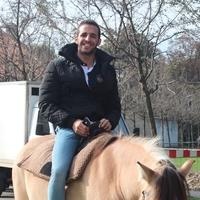 Mohamed Melouk
Passionate Software Engineer
Average Rating
5.0
(73 ratings)
Feb 2018
I would highly recommend Mohamed. He took the time to understand both the product and the technical issues being faced, and then diligently helped to solve them, while explaining everything clearly.
Jan 2018
Helped me solve my problem efficiently and showed me some concepts that will definitely help me out. Thanks!
Very thorough and provides amazing communication! Would use again!
Mohamed was a huge help for me in not only getting to the correct answer but also explaining why and how it got there!
Thank you so much!!!!!!!! I was really lost in the last few days and you saved me, you have shown me its possible.
Dec 2017
Mohamed was patient and helpful. He directed me to great outside references as well as assisted in answering my questions that I had.
Nov 2017
Great help, solved all problems would use again!
really helpful! He is so nice and professional!
Great person and mentor, highly recommend him.
awesome great mentor, he should me everything. ill get back to him every time i have trouble
Great help, very knowledgable. I will contact him again in the future!
Really great mentor, helped me so much on the program. Even helped me after for free after i hit some compilation errors. He really knows his c++
Oct 2017
this mentor is good on explanation
Job well done!. Mohamed helped me with python. he is very professional, his code is very clear and straight forward. I highly recommended him.