Michael Mayernick
Friendly, patient coach for Ruby, Python, JavaScript, Go, Data Science, Big Data, AI, Blockchain, Chatbots, React / Angular / Native. Technical co-founder of VC backed big data startup.
Average Rating
5.0
(113 ratings)
Jul 2017
Michael is absolutely fantastic, highly recommend connecting with him if you can.
May 2017
Mar 2017
Feb 2017
Mike was a great rails teacher!! Taught me a few very cool tricks!
Jan 2017
Always a pleasure to work with you. Thanks!
Super helpful with a responsive design issue(s) I was having. Would call again.
Very well informed on many frameworks and languages, was able to give me the answers I wanted and was able to give explanations for why he gave those answers. Will definitely come back to Michael for further advice in the near future!
Nov 2016
quick and to the point - knowledgable guy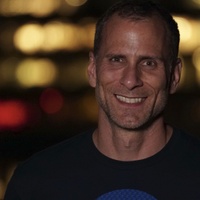 One of the best Senior level developers I've encountered.
Oct 2016
Amazing work. I gave him a very challenging scenario with little time to run through and he was super efficient. Definitely a top mentor on CM. Worth every penny.
Michael did a good job :-) Thank you.
Michael is the guy that headed straight to my issue and solved my problem! Thank you, Micheal!
Very knowledgeable. Patient. And, best of all, solved my gnarly CSS problem, something complicated enough that I never would have figured it out myself.
Sep 2016
He helped me quickly and was very nice !