Freelance Mllib Developers Available for Hire
Hire Now
Freelance Mllib developer in Seattle, United States
Data Engineer at Nuiku, Inc.
Progress is infinitesimal most of the time: how do we measure it? Do we add to progress combinatorially? Are relationships between highly-connected data, people, ideas, products, and services more crucial to understanding the big picture than knowing each element alone? How can we leverage technology to not only understand the world, but make the world a better place? Let's hack the future.
Hire Now
Freelance Mllib developer in Ottawa, Canada
Senior Data Scientist and Researcher - PhD
I believe that big-data can be tremendously useful in a variety of domains such as finance, smart cities, healthcare and personalized medicine, etc... With big-data and machine learning as my playground, I enjoy solving complex problems, visualizing new patterns in data and discovering insights that will ultimately be beneficial to users. I am a researcher in data-science at the Computer Research Institute of Montreal (CRIM), a not-for-profit Applied Research Center focusing on innovation and collaborative development. My area of expertise is in large-scale distributed systems, data-mining, knowledge representation and predictive analytics of spatio-temporal big-data. I am performing research for the integration, analysis and visualization of big data using Spark, Hadoop, ElasticSearch,...
Hire Now
Freelance Mllib developer in Salt Lake City, United States
Big Data Consuntant/Data Scientist at Pythian
Anant is a Big Data and a Data Science consultant at Pythian. Anant has a passion of contributing to Open Source projects and Community involvement. Anant has a broad experience in the Big Data Eco-System. Anant is well versed with Spark, Hadoop, Hive, Impala, Oozie, Kafka, Flume to name a few.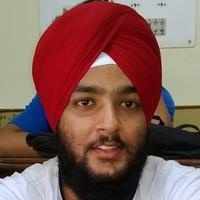 Hire Now
Freelance Mllib developer in New Delhi, India
Code never lies!
Technology enthusiast with a desire to build for scale. Passionate about designing things from consumer's point of view.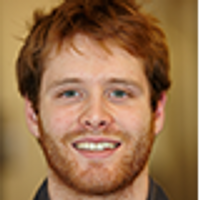 Hire Now
Freelance Mllib developer in Ashburn, United States
Bioinformatician / Data Scientist / Backend Developer / DevOps Engineer
I am a research programmer and data analyst at the Princess Margaret Cancer Centre in Toronto. I am a commiter and member of the Technical Steering Committee for JanusGraph Distributed Graph Database, an open source project hosted by the Linux Foundation. I graduated with a Bachelors of Science in Bioinformatics & Computational Biology and Molecular Genetics & Microbiology from the University of Toronto. I have a passion for data integration and testing the limitations of bleeding edge frameworks.
Hire Now
Freelance Mllib developer in Hong Kong, Hong Kong
Senior Architect & Full stack engineer
Always be passionate about developing various projects, as a rich exprienced architect, always willing to help new programmers. Be strict with own code styles, and always be proactive with tasks. programming Languages: Scala, Java, C, Golang, be familir with many frameworks like Play framework, Beego framework, Spring framework, and so on. Have rich experience in many kinds of Big Data technology, like Spark, HDFS, Hbase, Phoenix, Hive and so on. Familiar with Linux environment, many years of experience of bash script, linux command lines.
Hire Now
Freelance Mllib developer in Palencia, Spain
Ruby on Rails, Angular, Big Data and Machine Learning developer
I am a passionate and proactive person who continuously searches for the most cutting-edge technologies when solving complex problems. I'm extremely familiar using Angular and Ruby on Rails as a powerful web pair, complemented with other modules such as D3.js. I'm also very comfortable working with Elasticsearch, Hadoop, PySpark, and machine learning.
Are You a
Mllib
Developer?
Get paid while making an impact. Become a Codementor for the next wave of makers.
Apply Now