Freelance Ml Developers Available for Hire
Hire Now
Freelance Ml developer in Seattle, United States
Amazon Alexa
Solving next generation challenges and problems.
Hire Now
Freelance Ml developer in Santa Clara, United States
Tech Enterpreneur, Co founder
I strive to live by GTD philosophy combined with entrepreneurship principles. I did a dozen of startups over last decade. My best skill is to develop MVP out of idea and bring it to market. I build tech teams and business products.
Hire Now
Freelance Ml developer in Rumford, United States
I Dream in Code
Magical Mystery Tourist – Freelancer @firstbytetech, Polyglot, and Writer. (And Oxford comma enthusiast.)
Hire Now
Freelance Ml developer in Zagreb, Croatia
Full stack senior software engineer
I am a software engineer and entrepreneur with 20 years of experience in software industry. I have broad experience in various project roles, wide technology overview, recent hands-on experience in software architecture and development on Java platform, as well as thorough knowledge of open source technologies. I am able to take a project from scoping requirements through actual launch of the project. My main area of expertise is business process management and document management solutions based on open source platforms.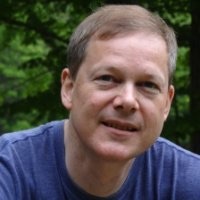 Hire Now
Freelance Ml developer in Cambridge, United States
Principle Software Engineer - Programming Language Guru - Compiler Wizard
Superb C++, Scala, FP, and OO design chops. Expert at designing compilers, type systems, frameworks, and embedded programming languages. Strong background in pure mathematics, computer science, and functional programming.
Hire Now
Freelance Ml developer in San José, Costa Rica
SR Software Developer
System Engineer with experience as a software development (mobile and web), quality assurance, web technologies, database technologies. I also participate actively on the communities, mostly on the Mobile and JavaScript communities participating in trainings and camps as speaker/organizer. I make it my goal to create software with the user in mind, creating applications with a useable and intuitive user interface experience. I also understand the importance of creating highly readable and easily maintainable source code. I am constantly striving to learn new technologies and look to ways to better myself in this rapidly changing industry. 8+ years of experience as Software Developer and Rich User Interface applications, integrating with various Databases and Client-Server applications i...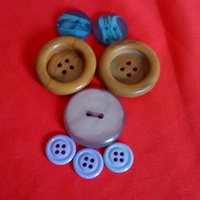 Hire Now
Freelance Ml developer in Mainz, Germany
Loves to figure things out and help you get things done. Currently a SAHM.
I've been dabbling in technology since I was a kid, and later went on to get a PhD in Computer Science. After leaving academia, I started building a website with Django. I made my fair share of mistakes and have been refactoring whenever I learned a better way to do things. Recently, I've started to catch up with modern JavaScript development, i.e. embracing the concept of single page applications, CSS in JS, component-based architectures. Motto: It's better to code and refactor than to never code at all. ;)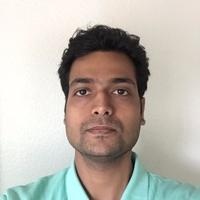 Hire Now
Freelance Ml developer in Jaipur, India
Consultant | Technical Speaker | Startup Founder | Full Stack Developer | Chatbots | AI | Machine Learning | JavaScript | jQuery | NodeJS | AngularJS | MongoDB | MeteorJS | ElasticSearch | Firebase | Android | Ionic | Mocha | Digitalocean | MySQL
** Full Time Consultant, Entrepreneur, Developer. ** ** One Minute Quick Video Intro : https://www.youtube.com/watch?v=ylxt9a-izOw ** Consult Startups and Development Teams. ** **Go Ahead and Schedule a Session with me, would love to talk to you ! **
Are You a
Ml
Developer?
Get paid while making an impact. Become a Codementor for the next wave of makers.
Apply Now