Matthew Knippen
iOS developer with 50+ Apps. Founded 3 companies.
$37.50
For every 15 minutes
Specialties: • iPhone/iPad/iOS Development • Product Management & Development • Lean Startup • Entrepreneurship Would you like to see the list of applications I have worked on that are in the App Store? Check out my TapFame profile: https://tapfame.com/matthew-knippen/ With a strong background in Objective-C, iOS Applications and Apple products, I keep my primary focus on developing applications for the iPhone and iPad. I am able to promote what I am doing well with a large amount of sales experience. Having both the tech side and the sales side is not a common trait. I am the type of person that if I do not know the answer to a question, I know how to find it. I am constantly expanding my knowledge base in every possible direction, and in the process becoming more of a valuable resource. I am also a very hard worker, and ready to handle whatever is thrown at me.
6
Swift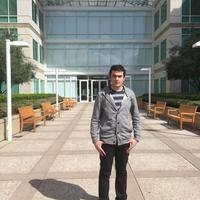 4
iOS
Average Rating
5.0
(109 ratings)
Have worked with many developers. This first conversation showed a lot of power and background. Best of all - a willingness to critique and improve my specs. Have already planned follow up session.
Matt is a consummate professional and very knowledgeable about iOS dev topics. He can also provide great architectural advice on how to build apps that are fundamentally sound. Highly recommend!
Matt has helped me multiple times and could not be more pleased.
Best iOS programmer on codementor.
Matthew was great, very quick to understand my problem and come to a few recommendations around what I should do to solve it. Very knowledgeable about the iOS platform as a whole and experienced with different types of apps. Thanks!
Helped me to create a chat from scratch on Parse that works perfectly
Knippen could probably teach Steve Jobs a couple of things
Matt really takes an interest in the app, which is why he's a great mentor.
Matt assisted debugging dealing with UIMapKit with ease
VIEW MORE REVIEWS