Martijn Pieters
I'm no longer available for mentoring, sorry!
I've worked with Python since version 1.4, focusing mostly on web platforms. I worked with the Python Labs team at Zope Corporation (including Guido van Rossum and Tim Peters), where we worked on the revolutionary Zope platform. Currently I am the top answerer of Python questions on Stack Overflow, holding the top answerer spot on the Python, tag as well as the Python-2.7 and Python-3.x tags.
Flask
- 2 years experience
I've built several Flask sites for large-scale clients, mostly deployed to the Google App Engine.
Github repositories
collective.transmogrifier
A configurable pipeline, aimed at transforming content for import and export
rtfunicode
Encoder for unicode to RTF 1.5 command sequences
6 Useful Python Libraries Recommended by #1 Stack Overflow Answerer
The article shared some of the less=well known libraries that #1 Stack Overflow answerer likes to user for web development or daily tasks.
Python 2.7 vs Python 3.4 ─ What should Python Beginners choose?
Read our write-up on our Live webinar with Codementor Python expert and Stack Overflow legend— Martijn Pieters. In this post, you'll learn the difference between Python 2.7 and Python 3.4, and what should Python beginners choose.
Average Rating
5.0
(17 ratings)
I was having a complex challenge in my Python web app, that got me stuck for 2 days. I initiated a session with Martijn then. He found where and why things did not work, fixed the code, and help me understand it, all within 30 minutes. Very knowledgable and fast. Will use again.
The mentoring was great but the call was terrible. I'm using Debian (GNU-Linux)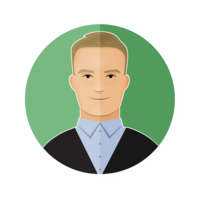 Great Session! Has helped my answer all my questions and more. Looking forward to next time!
Martijn's tenacity to help superseded fiscal contexts in his outreach to assist a question posted on a free-forum. Often these open forums exhibit answers or responses minimal in their conclusive assistance, yet in this circumstance Martijn persisted in providing options, ideas, and outside resources to find a solution. To notch mentoring!
Fantastic, really useful in confirming what was needed.
Excellent session, very clear and knowledgeable. He helped me solve a particularly hard problem with regular expressions I had, and I also learned and understood how it worked in the process
I learned more in an hour than I could studying weeks on my own. Martijn is brilliant and patient.
Very fast, very efficient session with Mr. Pieters. He solved my problem and it was explained very well. I would recommend.
Very knowledgeable. Very helpful. Works quickly and identified my issue within first few minutes. Highly recommend.
VIEW MORE REVIEWS