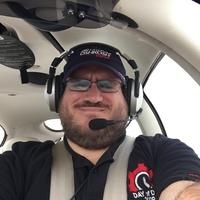 Mitchel Sellers
C#/ASP.NET Architect Available (Microsoft MVP, ASPInsider, DNN MVP, Author)
Average Rating
5.0
(15 ratings)
May 2017
Mitchel was knowledgeable in even the most obscure of technologies and helped me out a great deal.
Apr 2017
Excellent help. All his advice was directly to the issue I had and we quickly made some very good progress which now allows me to continue.
used real world code as instructional material. narrowed a large training scope using in the trenches experience.
really helpful - knows the immediate material as well as the underpinnings that make things work well. looking forward to continued work with Mitchel
May 2016
Mitchel was very helpful and clear in his responses. Great session, thank you!!
Mar 2016
I really enjoyed working with Mitchell. He understood my problem very quickly and we solved logically and quickly. I understood everything he was doing and will be better equipped to handle similar problems in the future.
Feb 2016
Very pleased with this session. Mitchel was able to dive into my code and give immediate relevant help with good explanations about how to fix the immediate problem and how to avoid the same type of problem in the future.
Sep 2015
Very good work. Quick and efficient with full explanation of what needed to be done.
Excellent session. I had spent hours trying to find a solution, and everything I got via Google was actually wrong for my problem. Mitchel solved it in no time at all.
Mitch is very knowledgeable and easy to talk to. He focused on real-world development problems and and can talk in depth about a lot of different issues. I can't wait for our next meeting.
Jul 2015
Very helpful. Very efficient with time. Will use again for similar types of problems.