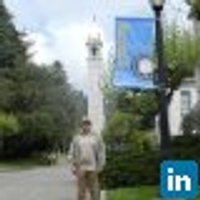 Misael Lara
Dynamic Senior Software Engineer Specializing in Game Development for Sizable Firms and Applications
Dynamically inventive and detailed engineering professional with a firm sense of practicality for customer experience. Solid product-building history of state-of-the-art software and web programming, as well as targeted process improvement. Collaborative leader accented by an intricate knowledge of coding and success with system integration across various platforms. Proficient in increasing the market effectiveness of products and raising revenue through efficient diagnostics and targeted problem solving. Dedicated software reliability advocate with expertise in groundbreaking applications and tools.
Ported so many video game titles like "Spider-Man: Ultimate Power", "Ice Age: Scrat Adventures", and "Disney Magic Kingdoms" from Java cell phones to Android devices. Improved various aspects of games and corresponding hardware responses, including display, sound, rotation, push notifications, tracking bugs, and gameplay.
Released the 64 bit version of "Six Guns" video game developing game logic in C++ and device features in Objective C and Swift.
Developed three different web pages. The objective of the first one was the management of the Stock Exchange financial instruments. I used Perl CGIs, HTML/JavaScript and PostgreSQL. The second one was the products' webpage of a well-known store in Latin America. I used J2EE (JSP, servlets, HTML, Javascript. Ajax, CSS) and Oracle database. The third one was the American Express call center webpage. I used Struts, Hibernate and Informix database. Nowadays I am updating a web page developed in Bootstrap, AngularJS and MongoDB.