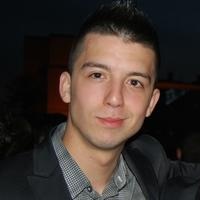 Milan Vucic
350+ sessions, 100% positive rating, Android/Java developer & tutor
Average Rating
5.0
(325 ratings)
May 2018
Most polite, helpful helper. GIves you a lot of knowledge and understanding.
Very good session, awesome explains everything!
Awesome session with Milan. He helped me with a really difficult assignment. Very patient and explains everything in detail. Thank you!
Awesome tutor! Came to him last minute for something and he got it done right away thanks Milan!
Apr 2018
Milan was a lot of help. He completed the job in half the time and charged me much less than anyone else. Would definitely recommend if you need a job done quick and affordably.
milan is a very good mentor get the job done fast and with ease. If you need help contact him!!!!!
Needed help on assignment that was due on the same day. Milan hoped right on and help me out. He is quick but efficient at what he does! Amazing tutor!
Awesome session with Milan. Always nice and respectful. Explains as he goes along! Thanks for a great session!
Another great session with Milan. He is very good at what he does and loves coding which is the best part. Thanks for all your great help!
Very good what he does. Explains everything! Awesome guy to work with.
Cheaper rates than others and finished the project in a timely manner.
2 assignemts he did them like it was a joke, his a Great man, really look, really kind. thanks man
his a great guy, knows what his doing.