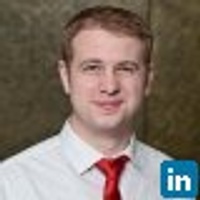 Mikhail Christiansen
Background Image Profile photo Edit photo More actions Edit Profile Mikhail Christiansen Tableau Consultant & Trainer | Data Analytics & Visualization Specialist | Excel Fanatic
Mr. Christiansen is a data visualization, data mining, and Excel modeling specialist. He has helped commercial, non-profit, and government clients gain control over their data and produce valuable insights through visualization, reporting, and ad hoc analyses. He has led a systems consolidation and business intelligence project for a multinational non-profit that resulted in cost savings and improved efficiency. His past experience also includes helping a multinational health care company redesign their budgeting and forecasting reports to more accurately report costs, determine areas for improvement, and to increase manager utilization. In addition, Mr. Christiansen co-led the merger of two international consulting firms' financial systems into Salesforce.com and led data efforts to mine, visualize, and analyze all historical sales data for the new firm. This experience helped him flesh out the three things that he is truly passionate about - Data Analysis, Visualization, and Training/Mentoring. Nowadays, most of his time is spent helping clients visualize their data to gain faster, more meaningful insights into their company and make better strategic business decisions. In addition, he trains teams on Tableau, VBA, Advanced Excel, and SQL. Specialties: # Secret Clearance (DOD) # SAS Enterprise Guide / SAS Base Programming / Tableau / SQL / Cognos TM1 / VBA / Qlik Sense # Training and Development, Excel Modeling, Financial Analysis, Data Visualization, Data Analysis, Career Coaching # Microsoft Office (Excel ( VBA / PivotCharts / Report Building) , PowerPoint, Word, Project, and Outlook) # Fluent in Ukrainian, High Proficiency in Russian
I have been consulting and training clients on Tableau for three years now. This is not passive experience, but what I do every day, all day. I have my own curriculum and have worked on building a variety of dashboards for a variety of industries.
The Impact of Data Visualization on Business
The impact that data visualization is having on business is significant. This post explores the impact and why more people should be focused on data visualization.