Michael Rodriguez
UI/UX designer, front-end and WordPress developer with 8+ years of expierence.
Average Rating
4.9
(18 ratings)
Jan 2015
Michael is a great teacher. He helped me with my WordPress problem, explained every step along the way and went above and beyond the call of duty. I highly recommend him!
Michael was very helpful, insightful and great at explaining some issues I had with a PSD to WordPress custom theme dev project.
Sep 2014
very fast and easy to understand. did great and helping me!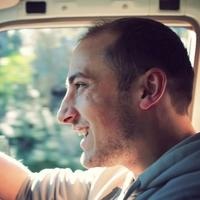 Very helpful, Very friendly. Good understanding of skillset
Very helpful with all my javascript/jquery and PHP needs.
He was really helpful in talking with me and helping troubleshoot the issue I have was having, until we got it working.
I keep coming back for more, so he can't be that bad:)
great mentor, very proficient in html and css. would recommend him to anyone needing help
This was my third time working with Michael and hopefully not the last:)
Michael was quick, and assessed the ultimate cause of my problem despite it being a complex and convoluted issue. He worked through the code step by step, and helped me get to the solution to a very frustrating problem.
I needed someone with an in depth understanding of working with ACF fields in nested loops in custom Wordpress installs I couldn't have found a better mentor for this task. Michael is not only extremely knowledgeable and patient but is also very easy to understand. He not only helped me resolve my issue, he also helped refine my code structure and gave me tips to better organize my code and comments in future projects. I look forward to working with him in the future.
I will continue to work with Michael. He has a fantastic attitude and knows his stuff.
I was very stupid, I knew that. But mentor was amazing! and gave me a better perspective than many others. Liked learning form him. I might work with him again too.
I was really pleased with my session with Michael. he fixed my problem, and explained where I had gone wrong. He also pointed out other issues I had not realised. Will certainly be using him again
This mentor was flat out a pleasure to work with. I will be in touch with him again.