Michael Rodriguez
UI/UX designer, front-end and WordPress developer with 8+ years of expierence.
$14.99
For every 15 minutes
UI/UX designer, front-end and WordPress developer from Miami, FL with a little over 8 years of experience. During my career as a designer/developer, I've lead numerous of projects on all aspects. From design and coding, to server/cloud setup, branding, social media, marketing, sales, fundraising, etc. I can do it all in this digital world. I'm big on open-source projects, and open API's. I like keeping up with industry standards and love doing research. Some of my skills include: HTML, CSS, Sass/Scss, JavaScript/jQuery, PHP, MySQL, SEO and all things WordPress. I'm also familiar with and have a working knowledge of Ruby/Rails, C, CoffeeScript, Git, Server config and more. I'm currently the CEO at Greater Than Media and the CTO and lead developer at Up N Atom Education, LLC. Take a look at my work: www.mikerodriguez.me
Average Rating
4.9
(18 ratings)
Michael is a great teacher. He helped me with my WordPress problem, explained every step along the way and went above and beyond the call of duty. I highly recommend him!
Michael was very helpful, insightful and great at explaining some issues I had with a PSD to WordPress custom theme dev project.
very fast and easy to understand. did great and helping me!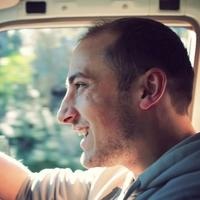 Very helpful, Very friendly. Good understanding of skillset
Very helpful with all my javascript/jquery and PHP needs.
He was really helpful in talking with me and helping troubleshoot the issue I have was having, until we got it working.
I keep coming back for more, so he can't be that bad:)
great mentor, very proficient in html and css. would recommend him to anyone needing help
This was my third time working with Michael and hopefully not the last:)
Michael was quick, and assessed the ultimate cause of my problem despite it being a complex and convoluted issue. He worked through the code step by step, and helped me get to the solution to a very frustrating problem.
VIEW MORE REVIEWS