Mike DX
40 Year old Nerd seeks new challenges. Ready to help. No job too big or small.
$20.00
For every 15 minutes
I've been programming since the age of 10 on the ZX Spectrum, and worked my way up through all the 8, 16 32 and 64 bit systems. I have developed on nearly every computer and console you can think of, including gameboy, psp, xbox, amiga, atari ST right up to modern systems and embedded devices. Some of these were in BASIC, others were in C, and some in scripted languages. Games programming languages are a big interest of mine and I am curently maintainer of the DIV GAMES STUDIO project, which is written in C and has been ported to many devices from small (raspberry pi, gp2x, pandora console) to web (using emscripten) and modern 32/64bit systems - linux,windows and osx.
Github repositories
z80emu
Open source portable free ZX Spectrum emulator
div-pitfall
Atari 2600 Pitfall remake using div games studio
Average Rating
5.0
(8 ratings)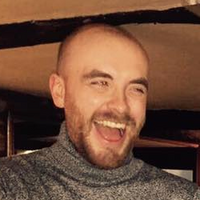 Mike managed to fix an issue I'd had for 3 days in 1 hour. Very knowledgable and very fair with his time. Would highly recommend.
He was super helpful and very kind, he really did help me fix a few issues with my work and he has been very considerate with time and tried his best to maximize the information he needed to give me within the time limit. also offered first 15min for free and I really appreciate that. some mentors only care about how much they earn but Mike was actually genuinely interested with the work i'm doing and was very honest. I would recommend to anyone :)
Mike was extremely helpful. I was struggling before contacting him, but now my problem was fully solved. Thanks so much, Mike!
Amazing mentor. very acknowledgeable and accurate
awesome! great guy! will rehire!
Awesome! Spent 3 hours trying figure out what Mike did in less than 1 hour, this guy is awesome!
Very fast, easy to work with, does a great job as described.
Mike is great! If you need something done that requires his expertise, he is the guy.
really helpful! Was really knowledgeable and willing to be patient with beginners