How to get a thumbnail attribute using WordPress ?

Hi
I'm new in this community, I'm looking for some direction... I know some php but I struggling with something I can't resolve in my own for days.
I created a WP gallery, where thumbnails showstitle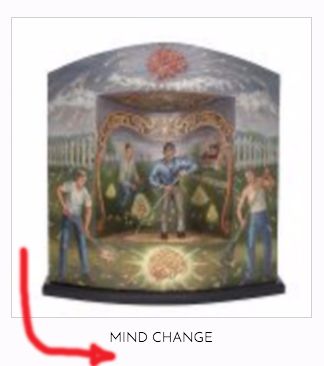 Until there all good but...
I'd like to add the description attribute under the title where the red arrow is pointing. My questions are the following:
Where or how can I locate this specific attribute and how can I place it under the title of my gallery thumbnail?