Freelance Migration Developers Available for Hire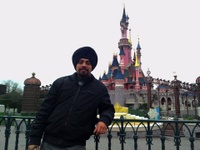 Hire Now
Freelance Migration developer in Panchkula, India
- Business Intelligence professional with over 9 years of experience and expertise in various BI tools such as SAP HANA, SAP BODS, Informatica, SAP Design Studio among others. - Extensive experience of working in native SAP HANA reporting projects. - Exposure of working at client offices (onshore) in UK, Germany and France. Also, experience of working with clients from all over the globe some of which include Airbus(France and Germany), Nationwide Building Society(UK), McKesson Corporation(US), Kraft Foods (US), PepsiCo(US).
Hire Now
Freelance Migration developer in Bucharest, Romania
Anything from iOT to backend and websites: Arduino, RaspberryPi, Lora, C++, Python, Node, Java
Stuck with a decision or a bug? Let's move forward with it! Startup experienced. Backend developer, automation, and deployments.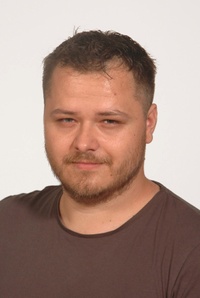 Hire Now
Freelance Migration developer in Zabok, Croatia
Software Development Contractor
I'm a passionate software developer always looking for new challenges. I have the guidelines in my life. 1. It's not a shame not to know something, but not wanting to learn. 2. Knowledge is useless if not shared 3. Always prioritize quality, but be reasonable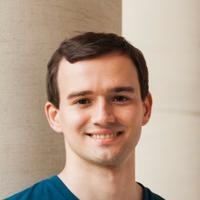 Hire Now
Freelance Migration developer in Franklin, United States
Developer with a passion for testable, performant, and clean code
First of all, I go by KZ so you don't have to hurt your tongue trying to pronounce my name :) I mostly work on the JVM in Java and Android (and recently Kotlin which is by far my favorite!!!) I have a strong theoretical background as well as almost a decade of practical experience. I love learning as much about a topic as I can so I consider myself an expert in the areas I invest my time into (JVM memory model, concurrency, object layouts, etc.). I practice Test Driven Development wherever practical and am a disciplined debugger (I once spent a better part of the day tracking down what turned out to be an equals/hashCode mismatch in legacy code). I'm also extremely passionate about language design and attempt to evangelize new constructs to whomever will listen :) I look forward to workin...
Hire Now
Freelance Migration developer in Montevideo, Uruguay
25+ years experience, top expert in Elasticsearch (FullText and Analytics), Data Engineering, Cloud, and for the Kotlin Language.
I am a well rounded software developer that covers many development languages, frameworks, tools, infrastructure and cloud providers. Some of my top include Java / Kotlin for languages (but I touch many more including Java, Groovy, Scala, Typescript, Javascript, C#, Dart), any SQL database, most NoSQL engines, Solr / Elasticsearch (expert in both), and working in the Cloud with AWS as my highest and some services of Azure in the middle. My top skills are currently in: Data Engineering, Back-end development (REST, Server-side), Search and Analytics, Cloud, and the Kotlin Language.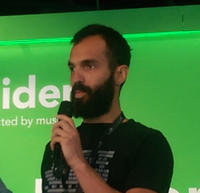 Hire Now
Freelance Migration developer in Saint-Pierre, Martinique
iOS Engineer
I've been developing iOS apps for more than 6 years and I've been working solely with Swift for 3 years. I can share with you not only pure iOS knowledge but also good practices and tools to make you more confident and more productive. I've published more than 10 apps to the App Store, I've worked both in large teams and on teams where I was the only developer.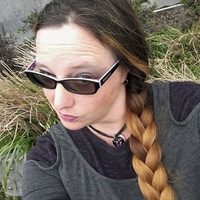 Hire Now
Freelance Migration developer in Portland, United States
tekGoddess - Founder, Owner, Software & Analytics Engineer
Continuous Process and Systems Improvement Specialist seeking creative projects within the non-profit, Open Source, small business and LC3 communities. Fifteen years experience with IT Service and Software Development, primarily within the private Education Industry. Intimately familiar with both Proprietary and Open Source Application & Reporting environments bolstered by a strong background in Network, Server & Security administration. Proven knowledge leader and detailed Systems Design Analyst. Unique project proposal and management techniques with significant performance and efficiency improvement gains. Provides collaborative tailor designed solutions from concept to launch. ​Artfully applies industry Best Practices to boost innovation, facilitating Organic Collaboration and Ideat...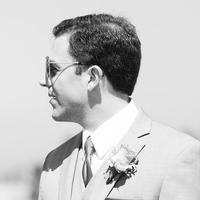 Hire Now
Freelance Migration developer in La Jolla, United States
Technology Entrepreneur - Startup Consultant/Advisor
Passionate, customer-focused serial entrepreneur and technology product development leader for over 18 years. Have worn many hats ranging from writing code and leading teams of developers and designers, to marketing and pounding the pavement, selling door to door. Enjoy building companies and products selling to everyone from consumers up to the largest enterprises in the world. Love leading by example from the trenches and developing stronger teams.
Hire Now
Freelance Migration developer in Denver, United States
Android Developer
I love programming. I have been developing as a passion for more than a decade, especially games and tools for friends and family. It's the one hobby I have that I can do all day every day and never grow tired. I am where I am today because I was lucky enough to have good mentors and opportunities growing up, and now I'm doing what I love for a living! I greatly enjoy mentoring others and think it's one of the highest callings in life (teachers are grossly underpaid). I'm excited to give back to the community that helped me grow into what I am.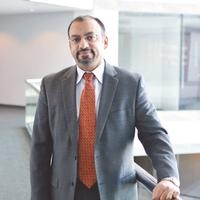 Hire Now
Freelance Migration developer in Schaumburg, United States
IT Executive, Technologist and Leader of Disruptive Data Technologies, Hadoop, Big data, Data Warehouse, BI
An innovative thought leader with vast business acumen and a passion to solve technical challenges by pioneering strategic framework driven solutions. An experienced hands-on leader in software engineering, architecture and data management with expertise in Web Computing for Consumer, Customer and Back-office business areas. A proven catalyst of culture and business transformation, current on data architecture trends, modernization techniques and delivery of thoughtfully applied leading-edge technology. Experienced with traditional and non-traditional (hadoop, bigdata) data warehousing and enterprise data management and real time insightful analytics.
Hire Now
Freelance Migration developer in Auckland, New Zealand
Web Startup Tech Lead - Full Stack Help - Tips & Tricks to Share!
Hi! I'm a polyglot technologist with decades of experience in startups and industry, and one of the most active Github users worldwide. Want insights, guidance or help? Get in touch!
Hire Now
Freelance Migration developer in Ashburn, United States
Patient problem solver, Advice and Teaching. I want to help.
Senior Software Developer at Bespoke Team, I love to teach others and actually this site really suits my spare time. I'll try keep my costs low so you guys can use me as much as you need. I can help you with debugging and problem resolution or can provide advice or training in the area you're working with. I am patient and do not discriminate, if you struggle with English that isn't a problem, I will try my best to help. Any age, gender or background you will be treated like all my other students. If you have any worries about your ability to develop (e.g. complexity) or progress (e.g. time, life, cost), or any disabilities (e.g. dyslexia, sign) don't hesitate to contact me for a no obligation discussion where we can discuss your needs without incurring any cost. To find out mo...
Hire Now
Freelance Migration developer in Dallas, United States
Life long hacker/entrepreneur. I have 2 years professional experience as a full-stack Ruby on Rails engineer working for Mavenlink, an innovative and growing SaS company. Technologies I love working with: - Meteor - Atom / Cloud9 (c9.io)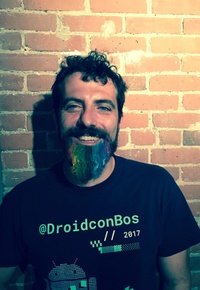 Hire Now
Freelance Migration developer in Boston, United States
JavaScript, iOS, Android developer with more than 13 years of experience
On paper, Giorgio Natili is an engineering lead at Akamai Technologies where he spearheads the implementation of the new web apps for the security product line of Akamai, and the solution architect of several high tech startups where he leads the implementation of innovative solutions on mobile. On the job, Giorgio is a strong proponent of agile development practices whose passion for usable, maintainable and testable code is only surpassed by his determination to make things work. In addition to web-standards-based application development Android and iOS, Giorgio's areas of expertise include real-time communication and surfing off the coast of his native Italy. His previous speaking engagements include Adobe Max, 360|Flex, FITC, Codemotion, Mobile Web Dev Conference, Mobile Tea, and many...
Hire Now
Freelance Migration developer in Brighton, United Kingdom
Senior Developer
Friendly and experienced UK developer. I specialize in both C#/.NET and javascript.
Are You a
Migration
Developer?
Get paid while making an impact. Become a Codementor for the next wave of makers.
Apply Now