Not looking for Microsoft Developers? Find other types of developers: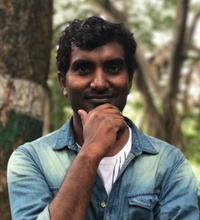 View Profile
Freelance Microsoft developer in Mysore, India
I can help you with .NET, Android, Web, iOS, C and Azure.
I work has a solution architect, and have been training in one form or the other for the last 5 years. I am good at teaching those who are completely new to a particular topic. For instance, lets say you have been a web forms (dot net) developer all this while. However, you have been advised that you will be working on dot net MVC from the next project. In situations like that, where you are learning something entirely new but still wish to harness what you already know, I am the guy for you. Another instance would be, you are really now starting your journey into the wonderful but terrifying world of development (it could be android, web, iOS or Azure) and you want someone to ease you into this. Well, I am that trainer. I am patient, i can be wonderfully funny, use all sorts of dramati...
View Profile
Sergio Antonio Marquez De Silva
Freelance Microsoft developer in Issaquah, United States
Software Engineer, Geek Guru, Full Stack Developer
I love learn and share my knowledge. I have had to develop software since 15 years ago for work and fun. I contribute in open source & non-profit organizations. Always expanding my skills.
View Profile
Freelance Microsoft developer in Jerusalem, Israel
Experienced programmer who can clarify things quickly.
I can help you debug or redesign anything, from C# and stored procedures to C++ to C to Python to Verilog to assembly. I started programming seriously at the age of 14, and built a Mandelbrot calculation / display program that worked in parallel before I graduated high school. Since then, I have worked on various web-based projects across the entire stack from database design to front-end display tuning. I additionally studied electrical engineering, giving me an understanding of how the fundamental pieces of computers work. My specialty has recently been database-backed web programming; I have worked for a year or more with each of various versions of MSSQL, Oracle, DB2, PostGRESQL, Access, and FoxPro. My experience cross platform - with MS products, Oracle products, and Open Sourc...
View Profile
Freelance Microsoft developer in Tewksbury, United States
Google Docs & Microsoft Office Guru (Access, Excel, Outlook, Powerpoint, Publisher, Word, VBA, SQL DOS)
I am a Mircosoft Office power user. I make Mircosoft office do just about anything using custom scripting.

Microsoft

Access and Excel are my favorite, but I know all the products very well. I can automate just about anything, and use Mircosoft office to do it. Anything you are stuck on, I can teach you through phone or remote screen sharing so you get to learn what I do, and how I do it. I'm also very skilled in Google Docs (Doc, Sheet, Slides, Drawing) and can do advanced things for you. (or if I don't know, I can at least tell you what to look for...no charge!) Feel free to asks me questions, I'm here to help you learn more. I'm U.S, Based in Massachusetts. Looking forward to helping you!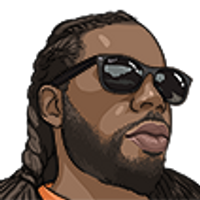 View Profile
Freelance Microsoft developer in Atlanta, United States
Enterprise Software Architect / Cloud Architect / Software Developer
Xamarin and Amazon certified!!! 21+ years of total experience with 16+ years of enterprise architectural / leadership consulting experience with

Microsoft

.NET technologies (1.1 - 4.6) using C# & VB.NET.True full stack development and architectural know-how. Continuously proven - sharp, hands-on database expertise using all versions of SQL Server. A dedicated professional with exceptional skills, who is committed to delivering a superior level of performance, energy and efficiency.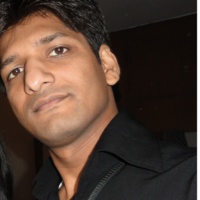 View Profile
Freelance Microsoft developer in Delhi, India
IT professional with 9+ years of experience and C++ expertise
I an an IT professional with over 8 years of experience. My primary skills are C++ programming and database/SQL Teaching is my passion and I love it. I ensure the subject matter and its understanding is passed onto the student.
View Profile
Freelance Microsoft developer in Lagos, Nigeria
Full-stack web/mobile developer. Machine Learning enthusiast.
I have several years experience programming in different languages, making applications for web, mobile and desktop. I have worked in startups as well as established companies, and use a combination of Javascript (JQuery/Angular/React), ABAP, Node, Ionic, Python and PHP. I believe in sharing knowledge with others, and like helping people solve their problems Additionally, I am a functional SAP PS/BI Consultant and Machine Learning enthusiast.
View Profile
Freelance Microsoft developer in La Mirada, United States
Full Stack Microsoft Platform Developer
I'm a highly experience developer with expertise in the

Microsoft

development stack. I develop with C# and Javascript on the front end, C# for middle tier, and a host of database engines on the back end. Beyond everyday application maintenance, I've been involved in designing new applications (and databases) from the ground up, refactoring, performance tuning, integrations with external platforms, and stabilizing poorly performing code.
View Profile
Freelance Microsoft developer in Columbus, United States
Senior ABAP Developer
I am a senior ABAP developer with over a decade of experience. I have been involved in multiple projects in the SD, Materials Management, FI, and HR areas. During this time, I was also in support of several VB6 applications that I upgraded to VB.NET applications in the SD area. I supported SQL databases that kept the SD data for truck related data. From there, I moved on to support a home grown material master system, which required a lot of maintenance and enhancements during the life of it. I also worked on several company acquisitions, by loading the material master data. I now currently work at Aflac and I am in the financial and HR areas. I am beginning to work as a data architect, learning all of the inputs and outputs of our current SAP system and will ultimately be the gate ...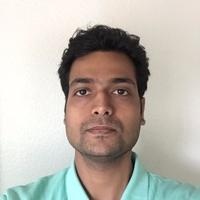 View Profile
Freelance Microsoft developer in Jaipur, India
Consultant | Technical Speaker | Startup Founder | Full Stack Developer | Chatbots | AI | Machine Learning | JavaScript | jQuery | NodeJS | AngularJS | MongoDB | MeteorJS | ElasticSearch | Firebase | Android | Ionic | Mocha | Digitalocean | MySQL
** Full Time Consultant, Entrepreneur, Developer. ** ** One Minute Quick Video Intro : https://www.youtube.com/watch?v=ylxt9a-izOw ** Most Searched for Consultant For Chatbots and Voice enabled Apps** ** Have Build Products for Startups and Large Enterprises. ** ** Consult Startups with their Product. ** ** You will not be Charged if i am not able to Resolve your Issue.** **Go Ahead and Schedule a Session with me, I would love to talk to you ! :-) **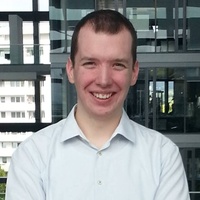 View Profile
Freelance Microsoft developer in Frankfurt am Main, Germany
Java software developer, certified Vaadin 7 and Vaadin 8 developer
Primarily focused on Java SE software development, I also have experience in web development and server technologies. I am always happy to take on a challenge. Certified Vaadin 7 and Vaadin 8 developer.
View Profile
Freelance Microsoft developer in Cartago, Costa Rica
Mobile & Cloud / .Net Consultant | Xamarin & Microsoft MVP
I'm Senior Software Engineer, certified professional and Xamarin/Microsoft with more than 10 years of working experience on web, desktop and mobile projects. Methodologies that I work include best practices including Design Patterns, Clean Code, Test Driven Development, Refactoring, N-tier systems and architectural models under Unit Testing, Refactoring, Versioning Control, Continuous Integration and Agile methodologies. My background experience goes from design and development of software from backend systems through Windows Communication Foundation, web services, JSON and XML connecting remote clients including single-page applications using HTML5, CSS and JavaScript and windows application developed using ASP .NET MVC, , MVC, WPF, Silverlight and Xamarin. I live in Cartago, Costa Ric...
View Profile
Freelance Microsoft developer in Monroe, United States
Full Stack Software Engineer and Computer Science Tutor
Experienced software engineer with a demonstrated history of working in the computer software industry, as well as in academic settings with students of all ages and in many subjects.
View Profile
Freelance Microsoft developer in Bothell, United States
Generalist Developer
I've done product management and development work for years with my current web app startup. Prior to that, I spent almost 6 years as a technical PM ("Program Manager") at Microsoft, where I worked in both established and incubation/startup teams as a PM. I've worked on projects targeting a range of users and customers, including consumers, developers, and enterprises. I've also worked with teams with as small as 1-2 engineers and as large as dozens of engineers. I was the lead PM for a product release that was being delivered from 3 different continents and 7 different cities. My experience spans two decades. Starting in grade school, I picked up

Microsoft

certifications to establish credibility and pick up clients for custom software gigs before college. I then solidified the found...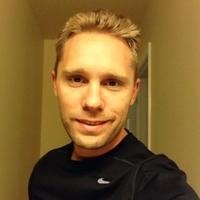 View Profile
Freelance Microsoft developer in Oswego, United States
Software Engineer / Supply Chain Engineer
Result and detail-oriented, dependable professional experienced in transportation analysis and software development. Committed to lean principles and continually finding and eliminating waste in processes. Adapts to different situations quickly and professionally. Specialties: Technical: C#, Visual Basic, SQL Server,

Microsoft

Office Suite including Visio and Project, Excel automation, Web Services, SOAP, XML, ASP, VBA
Are You a
Microsoft
Developer?
Get paid while making an impact. Become a Codementor for the next wave of makers.
Apply Now