Not looking for Microdata Developers? Find other types of developers: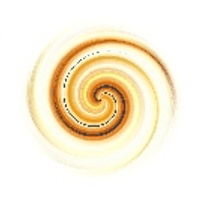 View Profile
Freelance Microdata developer in Veszprém, Hungary
Web Developer
I am a programmer who creates and develops cutting edge websites and web applications powered by HTML5. I have experience working with many arcade webmasters to improve their websites. I also developed and still keeping up to date my very own game portal solution. 8:00 – 13:00 CST ⚡ Usually you can schedule a session with me for this timeframe (on working days).
View Profile
Freelance Microdata developer in Lleida, Spain
Associate Professor, Universitat de Lleida, Spain
Research and Development based on a Semantic Web approach, which is applied to many different fields: - Human-Computer Interaction: usability, accessibility and user-centred design for Semantic Web applications. Enhanced Informantion Architecture. - Content Management: multimedia and Digital Rights Management. - E-Commerce and E-Business: Business integration by Semantic Web means.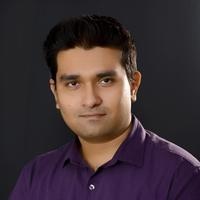 View Profile
Freelance Microdata developer in Dhaka, Bangladesh
Knowledge Engineer
I am a long-time open-source contributor and Linux enthusiast. In the past I spent most of my time staring at a black screen with green text scrolling endlessly for hours and days. I am now fully invested in semantic technologies and this thing called symbolic artificial intelligence (which is basically traditional AI). While I am inclined on scientific research, nothing gives me more satisfaction than leading a technology product from inception to production, more so if that product exploits bleeding-edge technology.
View Profile
Freelance Microdata developer in Rio de Janeiro, Brazil
AngularJS Specialist! I will teach to dominate this framework.
►5+ YEARS BUILDING WEB APPLICATIONS - Planning large Front-end architectures - Javascript development and integration with APIs - AngularJS module testing - SEO markup implementation - Studying user experience behavior to create dynamic components ┈┈┈┈┈┈┈┈┈┈┈┈┈┈┈┈┈┈┈┈┈┈┈┈┈┈┈┈┈┈┈┈┈┈┈┈┈┈┈┈┈ ►SPECIALTIES - Javascript development with AngularJS - Almost scary attention to detail with HTML/CSS - Responsive UI optimization - Back-end API architecture I can teach you how to master a lot of tools and technologies, including, Javascript, HTML, Bootstrap, AngularJS, CSS, SASS, Git, NodeJS, Bower, Grunt, and many more. But truly, being a Senior level developer means that doesn't matter what stack of technologies, practices or tools a company ask you to use, you will need to a...
View Profile
Freelance Microdata developer in Chantilly, United States
React, WordPress and Web Developer
I work mostly with JS; Node, React, Redux, gulp, npm, etc. I also have experience with PHP and writing WordPress plugins. I'm also very good at HTML/CSS. I value liberty, empathy, justice, art and nature. Akron native wandering the world looking for people with similar values.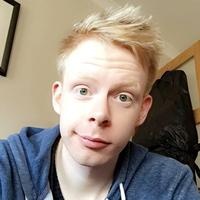 View Profile
Freelance Microdata developer in Irvine, United Kingdom
Front End JavaScript Developer with React & Redux Expertise
I'm highly enthusiastic about web and app development, and love to be on the cutting edge of design, technology and practice when I'm working on new projects. I'm focused on maintaining good workflows and style, whether that be getting the most benefit from of Agile & Lean methodologies as a team, ensuring projects maintainable and easy to work with, and code ships to users with genuine confidence in its' ability. I have a lot of expertise in creating sites that work well for complying with accessibility guidelines, particularly WCAG, and balancing the need for SEO to ensure a site's visibility and relevance. I'm a follower of new tools, particularly in front­end web development and testing solutions, and particularly enjoy optimising the flow of sites and apps so that they load eff...
Are You a
Microdata
Developer?
Get paid while making an impact. Become a Codementor for the next wave of makers.
Apply Now