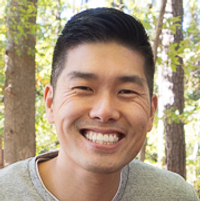 Michael Lee
Eater of pizza, work-from-home dad, maker of useful things
$15.00
For every 15 minutes
I like building things and helping others through sharing of my knowledge. My only job in serving my mentees is to leave them with a smile on their face by solving their problems in a timely and professional manner. I've built websites and web applications for small businesses to large organizations in the past, allowing me to solve problems of all sizes. I do my best to leverage my experiences and skills to make sure I understand the problem a mentee has and provide a solution that solves their problem. I would love the privilege of providing my knowledge in helping you meet your goals. Feel free to contact me to discuss how I can serve you. Thanks and I hope you're having an awesome day!
Eastern Time (US & Canada) (-05:00)
English
I've been building websites with Jekyll for several years now. I enjoy it so much I'm currently writing my first book on how to design websites with Jekyll.
I feel pretty comfortable with JavaScript across the entire stack. I'm versed in building web applications using Hapi.js on the backend along with MongoDB and Ember.js for the frontend.
Css2
- 10 years experience
CSS is my jam in making websites looking awesome. I prefer to use libraries like BassCSS that are light and modular. Thus I try to write as little additional CSS as possible and use whats available to me in lightweight libraries.
Average Rating
5.0
(1 rating)
Michael was very helpful! He was able to clearly explain a solution, and also discuss different ideas for the task. I look forward to having more help sessions in the future :)