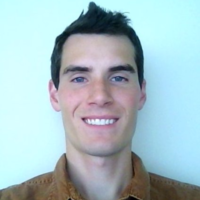 Michael Jones
Patient and compassionate, helping you succeed is my only goal!
$10.00
For every 15 minutes
I am an energetic and friendly guy who likes to help out anyone in need! As a game developer, I have taken my education and development seriously. Scrupulously learning the details of c++ and engine development so that I can compete on the AAA game development stage. I am passionate about coaching people to help them get into the game industry, and ensuring they have the skills to get there. I am more than happy to look at resumes, conduct mock interviews, or run through code examples for any white board questions that may arise. If you are looking to get your foot in the game industry door, then I believe I am the right person to coach you from day one, until you walk into your dream studio. Let me help you make your video game industry dreams come true.
Eastern Time (US & Canada) (-05:00)