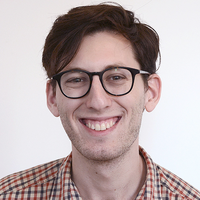 Michael Doliner
Google Software Engineer and Codecademy Curriculum Designer.
$10.00
For every 15 minutes
I have built my career around questioning and revolutionizing how to teach web app development, particularly in the field of taking learners from no knowledge to proficient software engineers. I picked up best practice coding conventions through my work as a software engineer and tech lead at Google, where I lead development on a high-profile internal tool, handling milllions of dollars in transactions and proactive customer support. I have then spent the majority of my professional life distilling this knowledge down and examining new pedagogical practices to pass it on to new learners. I have worked as a curriculum designer for Codecademy, designing courses and programs in almost every major web app technology, and acted as a private tutor to hundreds of students. This work has allowed me to continuously iterate and experiment with the best ways to quickly get new engineers up and running. I'm excited to continue passing on this knowledge and developing this work with the students of codementor!