Matt Glaman
Drupal Commerce co-maintainer, author of the Drupal 8 Development Cookbook
$20.00
For every 15 minutes
I am a co-maintainer of Drupal Commerce, and author of the Drupal 8 Development Cookbook. I consider myself very familiar with the internals of Drupal 7 and Drupal 8.
After I wrote my first HTML site I asked myself "How do I create a site where users can login?" Since then I've taught myself PHP to write a few custom applications, unfortunately all lost to time. My skill greatly solidified with my Drupal work. I had an understanding on how to work with PHP and do OOP, but I lacked a coding structure - which I gained through that community.
Github repositories
conductor
A Composer user interface built using Electron.
platform-docker
Local development tool for PHP platforms using Docker Compose
Swapping Drupal 8 services to customize Drupal Commerce
Swapping the cart session in Drupal Commerce to use cookies
Average Rating
5.0
(13 ratings)
Great 1st session. He heard my goals and we worked through some of my immediate D8 frustrations. Matt offered valuable input and suggested areas of focus so that I could reach my goals faster. I feel confident taking on my next D8 project.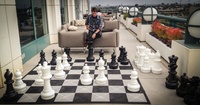 Great Drupal resource, very knowledgeable about all the new Drupal 8 nuances, thanks!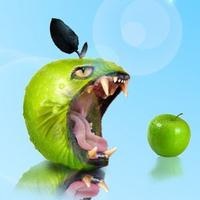 Great Mentor! He fully understands Drupal and all its intricacies.
An exceptionally well-versed mentor in Drupal and all it's intricacies, I learned more in a two hour session with Matt than I had in the previous week watching tutorials on my own. Will definitely be consulting with him for all my future Drupal needs.
Good expertise, crude honest and really helpfully. I'll recommend his mentoring to my friends.
Matt knew a lot about Drupal and completely solved a really subtle problem. Never would have figured it out by myself. Will definitely use Matt again.