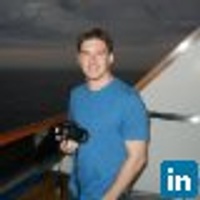 Matt Geiser
Experienced Full Stack Software Developer
$30.00
For every 15 minutes
Strong business and technical analysis skills, with the drive and know how to get a project done on time. Passion for creating cutting edge software on the web, desktop and mobile platforms while making the UI very user friendly and functional. Always looking for that next project to challenge me and enhance my skill set.
Ongoing client building an application used by school districts in California for recording and submitting physical fitness scores. Built to the spec of California fitness standards and calculations.
Educational Employees Credit Union
Working as a sub-contractor helping local credit union update projects to convert internal department project databases from Access over to SQL Server and SSRS Reports.
Average Rating
5.0
(8 ratings)
Matt is an amazing mentor that I would highly recommend for anyone who needs help coding!
Incredibly helpful with SQL and very knowledgeable. I highly recommend Matt to anyone that needs help with anything related to databases!
Matt is an amazing mentor. Very knowledgeable and really helped me understand more about databases. He is also very friendly and willing to just converse about whatever you feel like.