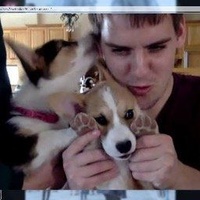 Michael
Data Scientist, Blogger, and Youtuber
Github repositories
datasciencecoursera
Data Science Repo and blog for John Hopkins Coursera Courses. Please let me know if you have any questions.
Python_Tutorials
Python tutorials in both Jupyter Notebook and youtube format.
Python Interview: Prime Numbers
Write a program to make a list of all prime numbers less than 20. Before starting it is important to note what a prime number is. A prime number has to be a positive integer Divisible by exactly 2 integers (1 and itself) 1 is not a prime number While there are many different ways to solve this problem, here are a few different approaches.
Python Dictionary and Dictionary Methods
Dictionaries are unordered data structures that map unique keys to values. The dictionary webstersDict used strings as keys in the dictionary, but dictionary keys can be any immutable data type (numbers, strings, tuples etc). Dictionary values can be just about anything (int, lists, functions, strings, etc).
Python Lists and List Manipulation
Lists store an ordered collection of items which can be of different types. The list defined above has items that are all of the same type (int), but all the items of a list do not need to be of the same type as you can see below.
VIEW MORE POSTS