Find a mentor

Web Programming

Mobile App Programming

Programming Languages

Data Science /Engineering

Database /Operations

Others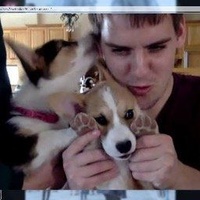 Michael
Data Scientist, Blogger, and Youtuber
Github repositories
Python_Tutorials
Python tutorials in both Jupyter Notebook and youtube format.
Installations_Mac_Ubuntu_Windows
Installations for Data Science. Anaconda, RStudio, Spark, TensorFlow, AWS (Amazon Web Services).
Python Lists and List Manipulation
Lists store an ordered collection of items which can be of different types. The list defined above has items that are all of the same type (int), but all the items of a list do not need to be of the same type as you can see below.
Python Hello World and String Manipulation
This is a basic python string and string manipualtion tutorial. Strings are a special type of a python class. As objects, in a class, you can call methods on string objects using the .methodName() notation. The string class is available by default in python, so you do not need an import statement to use the object interface to strings.
PCA using Python (scikit-learn, pandas)
To understand the value of using PCA for data visualization, the first part of this tutorial post goes over a basic visualization of the IRIS dataset after applying PCA. The second part uses PCA to speed up a machine learning algorithm (logistic regression) on the MNIST dataset.
VIEW MORE POSTS