Freelance Mfc Developers Available for Hire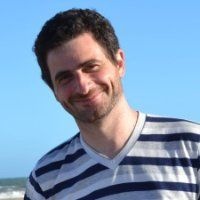 Hire Now
Freelance Mfc developer in Ashburn, United States
Software Development Engineer
I have been working for several years as a C++/Javascript senior developer. I work mainly as a full stack developer however I have a lot of experience developing UIs over Web and Windows environment. I like learning and use new technologies. I'm reliable and passionate about programming. I like researching about WiFi stuff. I developed and released and open-source tool: https://github.com/CoreSecurity/wiwo along with a friend and I also presented this work in DEFCON 23 in Las Vegas (2015).
Hire Now
Freelance Mfc developer in Dallas, United States
Win32 API, .NET, C#, all around expert with 20 years of programming experience. If I am showing as offline, message me and I will respond ASAP!
Senior software engineer focusing on .NET enterprise architecutre, applications, user interfafces, GIS solutions, and all around solutions to coding problems. If I am showing as offline, message me and I will respond ASAP!
Hire Now
Freelance Mfc developer in Rotterdam, Netherlands
Famo.us component author & enthusiast
Product developer/designer with 15+ years of working experience. Author of the famous-flex and famous-map libraries for building apps. Natural problem solver with a lot of experience in javascript/famo.us, UI design and C++.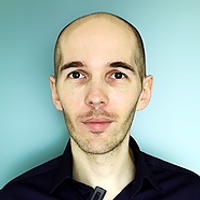 Hire Now
Freelance Mfc developer in Bangkok, Thailand
Expert C, C++, C# developer - 10+ years experience
Expert developer with strong debugging capabilities. 10+ years experience in C, C++, C# programming. From embedded systems (low level drivers), to Mobile applications (Xamarin, iOS, Android). Skills : - C/C++/C# - Development, debugging, optimizations - Memory structures, pointers, arrays, chained lists... - Mobile apps: Xamarin, Mvvmcross, iOS/Android - Multi-core/Multi-thread - Real-time and memory constraints. - Web technologies: php, mysql, javascript, wordpress, jquery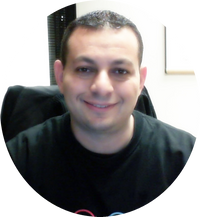 Hire Now
Freelance Mfc developer in Dubai, United Arab Emirates
Senior Software Design Engineer/ Instructor / Freelancer
Hi there! My name is Mohammad and I have a degree in computer sciences and have been working as a professional software engineer since 1995. I wrote my first program in GW-BASIC when I was 14 years old and since then I knew that I wanna grow up to become a programmer as it is the love and passion of my life! I also started teaching Visual C/C++ and Visual Basic back in 1997 and that is when I learned how much I enjoy teaching and helping others! I lived in Seattle for 17 years to work for Microsoft so I can learn from the best in the industry! I spent 9 years at Microsoft as a senior software engineer and then became curious to try out other companies in USA so I can keep on growing and learning... Over 20 years of my career, I worked with many companies from startups to medium size c...
Hire Now
Freelance Mfc developer in Kansas City, United States
I'm currently working as a Biomedical Software Engineer at the University of Kansas Medical Center (KUMC) in the Medical Informatics Department. I spend a lot of time writing and debugging Python and Oracle SQL code. Prior to working at KUMC, I spent a year and a half as a Technology Consultant at Cerner Corporation where I traveled around the country primarily supporting Cerner Point of Care solutions. Before Cerner, I spent 7 years at Garmin as an embedded software engineer writing embedded C, C++ for Windows (MFC), ARM assembly, Python and a little Perl. My team was responsible for Garmin sensor products and support for low level hardware platform technologies such as NAND/NOR flash storage, file systems, Garmin proprietary operating system, USB, 3rd party processors and GPS chip...
Hire Now
Freelance Mfc developer in Palatine, United States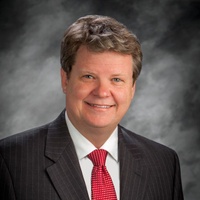 Hire Now
Freelance Mfc developer in Yorba Linda, United States
Experienced & Versatile Software Engineer and Manager
I have over 30 years of software development experience and a gift for rapidly understanding complex systems. My development experience ranges from embedded systems to Windows and Linux, both for the desktop and the web.. I have used and coached my teams on a variety of high level languages including C & C++, Python, Perl, PHP, and Javascript; front ends using HTML and CSS with jQuery and Bootstrap; MySQL databases and assembly languages (when required) for embedded systems. I have an undergraduate degree in Electrical and Computer Engineering and hold a California Professional Engineering license (Electrical). I am also a licensed and practicing attorney in California. My passion is in software development and technology companies. I am offering a very low introductory rate on cod...
Hire Now
Freelance Mfc developer in Ashburn, United States
"Playing coach" in GUI in all its incarantions: from Web to Desktop UIs on Windows, MacOS, Linux
I am an author of Sciter: HTML/CSS embeddable engine that brings stack of Web Frontend technologies to desktop UI development.
Hire Now
Freelance Mfc developer in Ashburn, United States
Software engineer working at Microsoft
Working on core search technology, includes large scale data platform, ranking and selection, machine learning. I have a passion for technology and have extensive experience in industry in various technologies.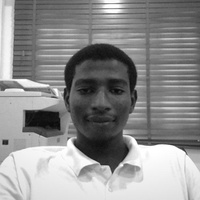 Hire Now
Freelance Mfc developer in Suleja, Nigeria
Software Engineer with extensive experience in Mobile Development - Checkout my portfolio http://lethalskillzz.com
I am a forward thinking, results-driven, customer-focused and analytical Senior Software Engineer with extensive experience in mobile and full stack development with database analysis and design. Besides strong backend development skills, I do not only have good in design and integration problem- solving skills but also skills in developing business plans, requirements specifications, user documentation, and architectural systems research. ----------------------------------------------------------------------------------------------------------------------------------------------- Codementor rules that i live by: 1. If I can't fix your issue, you'll get a refund. 2. Unless its a 15min free session, doesn't have to be in a hurry to start the timer. Let's do quick code review and the we ...
Hire Now
Freelance Mfc developer in Temecula, United States
iOS developer with 20+ Apps.
Architect/Lead Senior Software Engineer for the Global Mobility Practice at CIBER, Inc.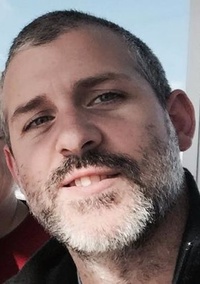 Hire Now
Freelance Mfc developer in Charlottesville, United States
Embedded Software Engineer proficient in C++, PowerShell, and Batch scripts
I am a full-time embedded software engineer that has experience in many domains. My primary expertise is with Windows applications and Windows device drivers, but I also have developed on several UNIX variants. I know that the best way to track down a bug and learn from the mistake is to know as much as you can about the system (how it works, why it functions that way, what limitations does it have). I've used debugging tools such as Wireshark, oscilloscopes, and PCI bus analyzers to aid in information gathering to help get to the bottom of a problem. I also know that complex tools are not always necessary and sometimes just talking through a problem can lead to discovery.
Are You a
Mfc
Developer?
Get paid while making an impact. Become a Codementor for the next wave of makers.
Apply Now