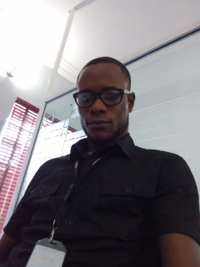 Chimezie Enyinnaya
Software Developer | Technical writer | Open Sourcer | Creator Open Laravel
$15.00
For every 15 minutes
I'm a software developer based in Lagos, Nigeria. I write technical articles for platforms like Scotch.io and Pusher.com. I created Open Laravel, a repository of open source projects built using Laravel. I am also the founder of https://naijadevs.ng, a job board that connects talented Nigerian developers and designers with companies who need them.
Github repositories
openlaravel
A collection of open source projects built using Laravel.
support-ticket
A support ticket application in Laravel
Getting up and running with GraphQL
In this article, learn what GraphQL is, its features and concepts. Finally, learn how to build a simple GraphQL server.
Event-Driven Laravel Applications
In this is post, we'll be looking at what event-driven programming is and how to get started building event-driven applications in Laravel.
VIEW MORE POSTS