Arlo Carreon
Frontend Web Developer @ Amazon.com
Average Rating
5.0
(24 ratings)
Jul 2015
Arlo understood what I was looking to do right away and got working code ready very quickly. Additionally he is friendly and easy to work with - Arlo is recommended.
Apr 2015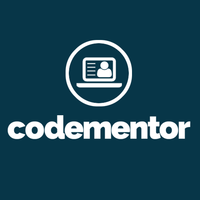 Arlo was awesome. An extremely helpful mentor and figured out what I was looking for immediately. Thanks!
Mar 2015
Arlo is just awesome mentor. He helped me to understand git workflow on shared hostgator account. Guided on hot to automate entire development cycle. This will certainly save a lot of time for me & my team. Kudos Arlo!
Feb 2015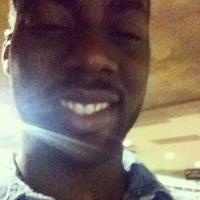 Picking Arlo as a mentor is probably one the best decision and investment I've made. I never walk away from a session with him and not learn something new and awesome. Arlo is a thinker and solved tons of my problems without touching a single line of code. He is truly about helping you achieve your goal and offers the best advice and suggestions.
Jun 2014
Arlo Carreon is terrific. Amazingly, he was available after midnight in my time zone (before midnight in his time zone). He is a bona fide JavaScript expert; He rapidly read my code (JavaScript, jQuery, Leaflet, Handlebars), understood my request, and resolved my issue. He's a pleasure to work with. (I can see that he has a passion for helping other developers to grow their skills via podcasts, screencasts, and a blog. I look forward to viewing and listening.)
Mar 2014
Arlo was fast at identifying problems with my Javascript. He showed me solutions in a clear and efficient way and repeatedly checked in with me to make sure I knew what was going on. Highly informative session from a patient and friendly guy.
Feb 2014
Arlo was fantastic! He really helped break through some mental gaps I had in regards to closures and recursion. Great mix of real world and by the book examples helped smooth out my understanding. Looking forward to setting up another session in the future.
Arlo is fantastic. He provides clear explanation, has a great grasp of the domain, and is very friendly.
Jan 2014
Sweet, session two tonight. We cranked out a lot.
The call just dropped out at the end, but the session was awesome!
Arlo is a fantastic Mentor. He is able to quickly identify and compartmentalize my issues, and address the task at hand. From there, he is able to educate in clear and accessible terms how I can take advantage of front-end techniques and best practices.
As always, Arlo gives me clarity around the issues I'm facing. Excellent session.
Arlo is a great mentor. he knows how to troubleshoot challenging situations, explains well what is going on, and takes the time to refactor things to make cleaner and better code. A rockstar!
A+ for Arlo -- definitely working with him again. Good guy all around, and savvy on his JavaScript.
Arlo is super helpful, very nice, and willing to go the extra mile.