Not looking for Method Developers? Find other types of developers: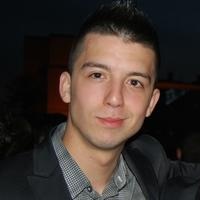 View Profile
Freelance Method developer in Belgrade, Serbia
300+ sessions, 100% positive rating, Android/Java developer & tutor
★100% positive ratings in 300+ sessions/offline jobs. *Never* had an unsatisfied client.★ If I cannot solve your problem, you will get a FULL refund. So there's absolutely no risk for you. Able to help you learn, debug, find errors, refactor, teach you best practices, explain concepts, teach you shortcuts and improve your overall programming knowledge. Have helped over 100 distinct people here on Codementor in about 1.5 years that I've been here. Simply love programming, very proficient in multiple languages including Java, C, C++, C#, PHP, Pascal, Javascript, Python etc. Enjoy programming for Android as well as back-end of websites in Laravel / Django. Have more than 2 years of experience working in a professional IT environment. Currently working as a Software Engineer in a company cal...
View Profile
Freelance Method developer in Belgrade, Serbia
Computational mathematician
Developing and coding new and existing numerical methods for partial differential equations.
View Profile
Freelance Method developer in Chaoyang, Taiwan
I'm an expereinced software engineer with expertise in Python / Data Analysis / Machine Learning. Prior to that, I have been working on web development for more than 4 years, mostly with Ruby on Rails.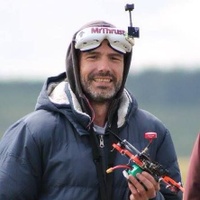 View Profile
Freelance Method developer in Greenock, United Kingdom
Web Developer @ MDRTech
I'm Marty, I live & work in Scotland as the Senior Web Developer @hobo-web, I use industry standard software to write code in: PHP, MySQL, HTML/CSS, jQuery, Wordpress, Arduino. I Also work with MegaPirateNG & MultiWii software which is used in Quadcopter flight controllers, along with all that, the things I do when not working include, Downhill Mountain Biking, Quadcopter building & Electronics.
View Profile
Freelance Method developer in Allston, United States
Data Scientist with a Math background and experience in predictive modelling ; currently a graduate student in data science at Harvard
I am a Math major who is absolutely passionate about data and its possibilities. Currently, I am pursuing my graduate education in Data Science at Harvard University. Previously, I have been a data scientist in corporate, social and research aspects of data, with a repertoire across datasets in multiple fields like pharmaceuticals, real estate, telecommunications etc. Previously, I created and led the data team of Safecity, a Mumbai-based non-profit that uses data to fight sexual harassment. Most of my programming experience focused on R, with a secondary focus on Python. I am a pretty advanced R user by now and R is what I can help with the most. Machine learning applications on R are something I have had a lot of work done with in the past.
View Profile
Freelance Method developer in Hounslow, United Kingdom
14 years commercial web developer: .NET, SQL & 29 years a programmer
I'm 36 years old from the UK; been coding since I was 7. Commercially programming since 2000 and have Microsoft certifications .NET and SQL. Would love to chat about any .NET, Web (HTML/JS/JQuery) or SQL problems or code you'd like me to review!
View Profile
Freelance Method developer in Fort Lauderdale, United States
Need help with your web project? Let me take care of it for you!
I'm a software engineer with 9 years of experience. Strongest in HTML, CSS, JS, jQuery, PHP and MySQL. Can help you out with Joomla and WordPress too. I'm familiar with some unix configurations and possess mid-level knowledge of linux servers.
View Profile
Freelance Method developer in Baarn, Netherlands
angular-meteor creator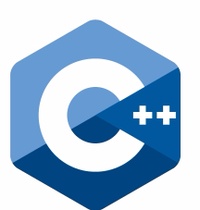 View Profile
Freelance Method developer in Ashburn, United States
PhD candidate at USI
I like learning, creating, and developing. Here is a list of my interests (the order does not represent priorities). Professional interests: - scientific computing software engineering, - finite element methods, - non-conforming decomposition methods (multi-physics, contact problems), - geometry and shape, - parallel algorithms, - domain specific languages and code generation, - API (Application Programming Interface) design, - C++ and OpenCL, - leadership and teaching. Personal interests (Hobbies): - composing music, - audio engineering.
View Profile
Freelance Method developer in Bengaluru, India
have 7+ years of experience in the field of Embedded software development. My experience is mainly in the domain of Linux kernel, device drivers and bootloaders. My main expertise include: 1. Linux Device driver development and porting 2. Linux kernel internals 3. Boot-Loaders development and Porting 4. Board bring-up 5. Linux file-system, system-calls, scheduler, MMU etc. 6. Very good system level understanding 7. Linux Network drivers - networking stack as well as adapter driver(MAC + PHY) 8. Specialization in Ethernet, Audio and DMA drivers. 9. Design and Development of multiple custom Inter-processor communication techniques. 10. Diagnostic Software Design and Development 11. Firmware Development 12. Flash programming utilities 13. Bug fixing I have very good und...
View Profile
Freelance Method developer in Duluth, United States
I'm a second year student at the University of Georgia .urrently doing work as an Android Developer at Harmonic Vibration LLC and NCR Corp. I am a Computer Science major and am dedicated to the field.
Are You a
Method
Developer?
Get paid while making an impact. Become a Codementor for the next wave of makers.
Apply Now