Freelance Meteor js Developers Available for Hire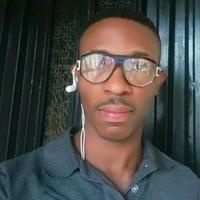 Hire Now
Freelance Meteor js developer in Lagos, Nigeria
Software Engineer With A Big Heart
Worked on the open source Reaction commerceproject implementing features like Paystack payment gateway integration, Cancel Order integration etc.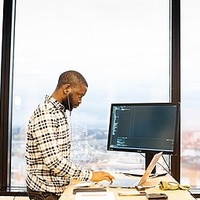 Hire Now
Freelance Meteor js developer in Lagos, Nigeria
Full Stack Javascript (MEAN, MERN, PERN & Meteor), Java (Android, JavaEE & JavaSE) and Golang Developer
I have worked on several Meteor.js based application, one of which is Reaction Commerce. I also help explain and write tutorials on the technology.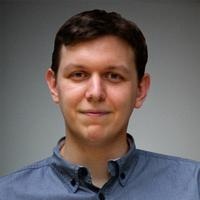 Hire Now
Freelance Meteor js developer in Budapest, Hungary
Coding can be an art!
I'm a full-stack developer with 15+ years of experience in web application development and code mentoring. Are you stuck? Let me help!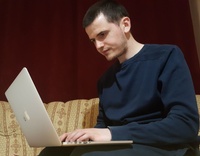 Hire Now
Freelance Meteor js developer in Sarajevo, Bosnia and Herzegovina
Result-oriented. JavaScript, C#, ASP.NET Core, React.js, Angular, ASP.NET, Windows Forms, Mentor, Full Stack Software Engineer, Consultant.
★ I give discounts for long-term mentorships. Simply contact me and we can figure out something. ★ I will not start the timer until you explain your issue and I am sure that I can actually help or fix it. ★ If I can't fix your issue or HELP you, you'll get a refund. ★ Highly experienced and proficient in JavaScript (ES5, ES6/ES2015 and later) and related tech stack (Angular, React, jQuery, Node/Meteor). ★ Highly experienced and proficient in C#, .NET, Web API / MVC and .NET Core, .NET Core MVC / Web API ★ Coding Practices: Design Patterns, Refactoring, Testing and Testability, Separation of Concerns, Loose Coupling, SOLID Principles, and more I can help you understand your weakness when approaching the problem, debugging, organising your code and making it more readable and maintainable...
Hire Now
Freelance Meteor js developer in Rotherhithe, United Kingdom
►The best at Angular, Node, Meteor, Javascript
..:: Contact me for projects at ::.. a d r i a n . b e r i l a at g mail.com I am a full-stack web developer that loves solving problems using technology. There's very little about building websites that I don't understand at every layer. My confidence comes from building them professionally and always looking for the sustainable and solid solution and not the easiest or the fastest. I enjoy seeing my projects launched and delivering awesome results. I don't just spend time writing code, but I like to improve the process, to coach the people around me and lead by example when it comes to building reliable and maintainable systems. I know that reality never sticks to best-case scenarios but I am ready to handle that. Specialties: Web development, Web architecture, Software design methodo...
Hire Now
Freelance Meteor js developer in Lagos, Nigeria
Full stack javascript developer | Aspiring startup founder
I love to help people debug and solve code issues. Basically, pair programming is cool.
Hire Now
Freelance Meteor js developer in Mumbai, India
Your friendly neighborhood mentor!
Experienced full stack developer and architect (full stack w/ or w/o server-side javascript). Can help you with anything related to software development, including but not limited to coding, design and architecture.
Hire Now
Freelance Meteor js developer in Marquette, United States
Emergency support specialist, cloud consultant, lifetime coder, Linux ninja, security guru, developer-operations liasion, systems administrator. Often called 'rockstar', 'unicorn', 'hero', 'savior', 'recluse'; seldom called on the phone.
I put out cyber fires over donuts and camp fires. Polyphasic sleeper serving all timezones! Provider of live-help in real-time via video conference for technologies I have mastered and problems no one else can solve. Writer of re-brandable content management systems (every app has content, does it not?), re-usable apps & APIs, member of Mensa & Intertel, slayer of salmon. Human languages for fun, programming languages for breakfast. I left Detroit in the Dot-Com era to live deep in the north woods, I wear camo every day and kill my own food when I have to. I solve my own problems with grace and efficiency. I'll be happy to solve yours! My three most valuable skills: * Problem solving * Anticipation (of variables and user expectations) * Machine logic These skills, when applied t...
Hire Now
Freelance Meteor js developer in Bhopal, India
iOS and React-Native developer, Ex - Amazon
I am 2013 batch Computer Science from IIT MADRAS, India. I have experience of working in companies like Amazon, Uber. I have also experience in working with a VC backed startup. I have experience working in iOS apps, ReactJS, React-Native, NodeJS and Firebase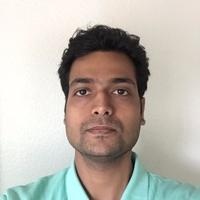 Hire Now
Freelance Meteor js developer in Jaipur, India
Consultant | Technical Speaker | Startup Founder | Full Stack Developer | Chatbots | AI | Machine Learning | JavaScript | jQuery | NodeJS | AngularJS | MongoDB | MeteorJS | ElasticSearch | Firebase | Android | Ionic | Mocha | Digitalocean | MySQL
** Full Time Consultant, Entrepreneur, Developer. ** ** One Minute Quick Video Intro : https://www.youtube.com/watch?v=ylxt9a-izOw ** Consult Startups and Development Teams. ** **Go Ahead and Schedule a Session with me, would love to talk to you ! **
Hire Now
Hire Now
Freelance Meteor js developer in Treuchtlingen, Germany
React Expert
I have created many React applications deployed to production over the last years. I am able to understand large codebases and get productive pretty fast. I can help you get your project done in time. I have worked as the Lead Developer at a company using React. Since I started freelancing, I helped companies all over the world to ship features and resolve bugs while improving their software quality. I've got a B. Sc. in Computer Sciences. For my bachelor's thesis, I wrote a large web application which universities use to help professors teach large audiences. I helped others get started with web development at Meetups in Munich, Augsburg and Singapore. From time to time I write articles about web development which have been viewed over 40 thousand times so far. I love improving softw...
Hire Now
Freelance Meteor js developer in Balfron, United Kingdom
Javascript Developer - Leeds, UK
Primarily a front-end developer, I am capable of producing high quality layouts, tools, applications and resources using various web technologies. In particular I am comfortable and competent at HTML5, CSS3, jQuery and PHP programming but I've also had extensive experience using Meteor.js, React.js and Node. Recently, I've been looking into back-end server management and application development. More specifically I've been looking at Linux distributions, how node.js can be used for scaling web apps and learning Ruby on Rails to create rich web applications quickly. Alongside this I've been looking into using Docker to contain and deliver my web apps alongside NGINX as a reverse-proxy.
Hire Now
Freelance Meteor js developer in Paris, France
Experienced PHP web developer
I've been a web developper for 13 years, first as a hobby, and then 10 years ago started working professionally with PHP, first without any framework and then Wordpress, Symfony, and many PHP frameworks. For the last 3 or 4 years I've added some backend javascript to the mix, with mostly node.js and Express, as well as meteor for some projects. On the frontend side I started getting really serious about it when backbone first appeared, which was a revelation to me and many other people. I've then used in succession Angular, Meteor and now React.js I also have extensive experience with relational database such as MySQL and Postegresql, and noSQL databases like Mongodb and CouchDB
Are You a
Meteor js
Developer?
Get paid while making an impact. Become a Codementor for the next wave of makers.
Apply Now