Freelance Meteor blaze Developers Available for Hire
Hire Now
Freelance Meteor blaze developer in Rotherhithe, United Kingdom
►The best at Angular, Node, Meteor, Javascript
..:: Contact me for projects at ::.. a d r i a n . b e r i l a at g mail.com I am a full-stack web developer that loves solving problems using technology. There's very little about building websites that I don't understand at every layer. My confidence comes from building them professionally and always looking for the sustainable and solid solution and not the easiest or the fastest. I enjoy seeing my projects launched and delivering awesome results. I don't just spend time writing code, but I like to improve the process, to coach the people around me and lead by example when it comes to building reliable and maintainable systems. I know that reality never sticks to best-case scenarios but I am ready to handle that. Specialties: Web development, Web architecture, Software design methodo...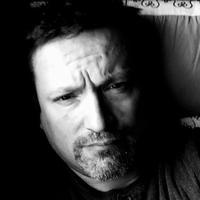 Hire Now
Freelance Meteor blaze developer in Alton, United States
Senior Developer
I'm a lover of technology, and fervent experimenter with new technologies (languages, frameworks, platforms, etc.). I've worked on everything from systems to handheld devices, to the Internet (back-end to front-end). Current Interests: ------------------------ ● Rust ● Meteor ● SPA's ●Ember.js ● Node.js Current Focus: ---------------- ►C/C++ ►JavaScript ►Meteor.js ►Node.js ►Go | Golang ►Ruby ►Rust ►PHP ► Python ►Erlang Frameworks & Tools: ------------------------------ ● Qt (C++) ● Unity3d (C#, Javascript) ● CoronaSDK (Lua) ● OTP (Erlang) ● Dancer, Mojolicious (Perl) ● Google App Engine (Go, PHP, Python) ● Android, Play, EE (Java) ● JQuery, Ember.js, React.js, Cordova/PhoneGap, Handlebars, Angular 2+ (Javascript) ● Express, Socket I.O, Sails, Happi, Meteor (Node.js) ● Code...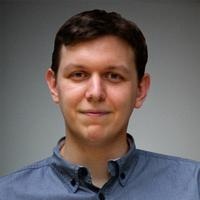 Hire Now
Freelance Meteor blaze developer in Ashburn, United States
Coding can be an art!
I'm a full-stack developer with 15+ years of experience in web application development and code mentoring. Are you stuck? Let me help!
Hire Now
Freelance Meteor blaze developer in Lahore, Pakistan
Full Stack Javascript Developer
Co-founder @Qbatch, Previously I was a Software Engineer @Kwanso. I'm a Computer Science graduate and I love technology.
Hire Now
Freelance Meteor blaze developer in Marquette, United States
Emergency support specialist, cloud consultant, lifetime coder, Linux ninja, security guru, developer-operations liasion, systems administrator. Often called 'rockstar', 'unicorn', 'hero', 'savior', 'recluse'; seldom called on the phone.
I put out cyber fires over donuts and camp fires. Polyphasic sleeper serving all timezones! Provider of live-help in real-time via video conference for technologies I have mastered and problems no one else can solve. Writer of re-brandable content management systems (every app has content, does it not?), re-usable apps & APIs, member of Mensa & Intertel, slayer of salmon. Human languages for fun, programming languages for breakfast. I left Detroit in the Dot-Com era to live deep in the north woods, I wear camo every day and kill my own food when I have to. I solve my own problems with grace and efficiency. I'll be happy to solve yours! My three most valuable skills: * Problem solving * Anticipation (of variables and user expectations) * Machine logic These skills, when applied t...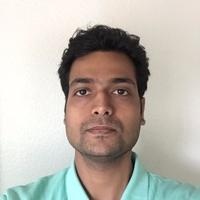 Hire Now
Freelance Meteor blaze developer in Jaipur, India
Consultant | Technical Speaker | Startup Founder | Full Stack Developer | Chatbots | AI | Machine Learning | JavaScript | jQuery | NodeJS | AngularJS | MongoDB | MeteorJS | ElasticSearch | Firebase | Android | Ionic | Mocha | Digitalocean | MySQL
** Full Time Consultant, Entrepreneur, Developer. ** ** One Minute Quick Video Intro : https://www.youtube.com/watch?v=ylxt9a-izOw ** Consult Startups and Development Teams. ** **Go Ahead and Schedule a Session with me, would love to talk to you ! **
Are You a
Meteor blaze
Developer?
Get paid while making an impact. Become a Codementor for the next wave of makers.
Apply Now