Freelance Metasploit Developers Available for Hire
Hire Now
Freelance Metasploit developer in Liberty Hill, United States
Elixir/Ruby Backend Developer
I'm an experienced backend engineer that has contributed or started multiple open-source libraries in Elixir and Ruby. I have contributions (in both code and bug reports) to Elixir and Erlang. I'm the creator of the IntelliJ Elixir plugin for JetBrains IDEs, and so have experience with interfacing Erlang, Elixir, and Java all together. I enjoy refactoring code and bring it up to the language's community standards and putting in place processes and static analysis to maintain that code quality. I can raise your test coverage, keep your code consistent and help you spot how shrink your code by spotting how to refactor commonalities out.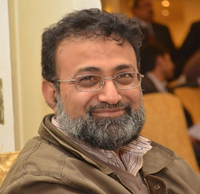 Hire Now
Freelance Metasploit developer in Islamabad, Pakistan
Trainer and Mentor on Linux/UNIX, DevOps, AWS and Machine Learning using Python
Trainer and Mentor on Linux/UNIX, DevOps, AWS and Machine Learning using Python. An IT Professional with solid knowledge and experience of major functional IT areas, with an emphasis in management and implementations of UNIX/Linux systems in large data centers. Online Mentor at Codementor: https://www.codementor.io/umarmurtaza Trainer: Conducted handons 3-4 Days Workshops on Linux/UNIX Administration, Shell Scripting, DevOps and Python A DevOps Engineer with handson experience and a trainer on following Tools: - Vagrant / Docker / Docker-compose / Ansible / Puppet / Jenkins For the Data Scientist Track: Have working/handson expeprience on python datasets, pythons data science tools (numpy, pandas), importing and cleaning data using python. Linux/UNIX Expertise: - System Installati...
Hire Now
Freelance Metasploit developer in Marquette, United States
Emergency support specialist, cloud consultant, lifetime coder, Linux ninja, security guru, developer-operations liasion, systems administrator. Often called 'rockstar', 'unicorn', 'hero', 'savior', 'recluse'; seldom called on the phone.
I put out cyber fires over donuts and camp fires. Polyphasic sleeper serving all timezones! Provider of live-help in real-time via video conference for technologies I have mastered and problems no one else can solve. Writer of re-brandable content management systems (every app has content, does it not?), re-usable apps & APIs, member of Mensa & Intertel, slayer of salmon. Human languages for fun, programming languages for breakfast. I left Detroit in the Dot-Com era to live deep in the north woods, I wear camo every day and kill my own food when I have to. I solve my own problems with grace and efficiency. I'll be happy to solve yours! My three most valuable skills: * Problem solving * Anticipation (of variables and user expectations) * Machine logic These skills, when applied t...
Are You a
Metasploit
Developer?
Get paid while making an impact. Become a Codementor for the next wave of makers.
Apply Now