Freelance Meta tags Developers Available for Hire
Hire Now
Freelance Meta tags developer in Mobile, United States
WordPress Core Contributer - Full Stack Expert - PHP|MySQL|JS|jQuery|OOP
Currently David is available only for live sessions (not offline work) - pre-scheduled after 5PM Central Time and weekends. Please select "Message David" - "Schedule Session" to schedule a session. David has been a software engineer since 1986. He is a full stack web developer with a wide range of experience. He is *very* good at figuring out solutions that stump engineers with less experience. David has been a Web Engineer at 10 Up, where he had the honor of working with a world class WordPress development team. With the release of WordPress 4.5 he is proud to add "WordPress core Contributor" to his list of accomplishments. David has been the chief software architect and CTO of 3B Alliance, an SaaS provider focusing on eCommerce and business to business solutions. In this ro...
Hire Now
Freelance Meta tags developer in Grand Forks, United States
Full-Stack Web Developer & Hybrid Mobile Developer (Ionic 1 / 2 / 3 + Angular 1 / 2 / 4) | Previously: Senior Software Engineer @ SmartThings / Samsung
Web (JavaScript, Python, Django, Angular) & Mobile Developer (Swift iOS, Hybrid Ionic, etc) passion for building awesome apps that wow. Also have experience teaching command-line tools, Git + GitHub, JavaScript to over 200 engineers at large corporation. Really enjoy teaching programming & application development to anyone looking to become a developer. More Projects can be found on my GitHub: https://www.github.com/northDacoder Languages & frameworks I have experience with: Python Django Javascript jQuery NodeJS AngularJS MeteorJS UnderscoreJS PostgreSQL MySQL Front-end Design: HTML5 Twitter Bootstrap Foundation CSS3 Responsive/Adaptive Design Media Queries Mobile UI Design Mobile Development (Native) iOS 9 + Swift 2.1 Mobile Development (Hybrid)...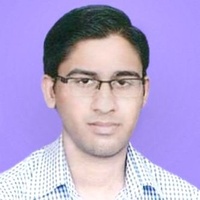 Hire Now
Freelance Meta tags developer in Mumbai, India
Full-Stack Developer
I'm a full-stack software developer. I have consulted for, designed and developed a number of websites and apps. I have experience of shipping products and scaling them.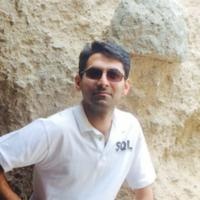 Hire Now
Freelance Meta tags developer in North Vancouver, Canada
Startup CTO, Enterprise Software Developer, Architect, Consultant and Programming Instructor
I have 15 years of experience in developing software applications for Windows, Web and the Cloud. From enterprise architecture, to database design, to back-end code, to front-end development. Very strong knowledge in C#, ASP.NET MVC, SQL Server, and JavaScript. I have also taught programming courses including C#, ASP.NET, SQL Server, ... for 9 years.
Hire Now
Freelance Meta tags developer in 's-Hertogenbosch, Netherlands
Responsive web design, development & MODX specialist
Responsive web design specialist, developer, MODX Ambassador, MODX Professional, speaker, blogger, ex-flair-bartender and former constructional engineer. My companies are MPThemes and Any Screen Size.
Hire Now
Freelance Meta tags developer in Tultitlan, Mexico
Front-end Developer / UI-UX Designer
I've worked in front end positions, making all the front end and UX/UI design for companies like Iusacell, AT&T, Telmex, Mabe and GE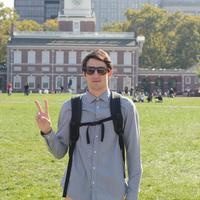 Hire Now
Freelance Meta tags developer in Brighton, United States
HTML5/CSS3 expert; 5+ years professional experience
I am a Boston based full stack developer with a focus on brand building and web applications. Coming from a strong background of graphic design, video and motion graphics, I have since positioned myself in the web world writing code in both the front and back end. I thrive on learning new techniques, standards and trends in the rapidly evolving web community - allowing myself to keep clients on the cutting edge.
Hire Now
Freelance Meta tags developer in Lagos, Nigeria
A Digital Enthusiast that helps people build fulfilling digital businesses using tech
I help people grow digital businesses so they can live fulfilling lives and make more money doing what they love. I believe in the power of doing good work and telling the right people about it. And I believe that everyone has something unique to bring to the table and earn a living from. I'm always on the lookout for those who need direction and guidance on how to leverage digital media to spread their message and build authority. This is why digital platforms exist...and it's the reason why I help these people build these platforms.
Hire Now
Freelance Meta tags developer in Helston, United Kingdom
Director of Software Development at PRESENT e-Learning Systems
Innovative and vision-driven professional with more than twelve years' success in the design, development, and deployment of front-end features and back-end framework for websites and mobile applications featuring dynamically generated content and highly customized features. Solid communication and leadership acumen, directing team efforts and serving as a key resource and contributor within collaborative work environments. Forward-thinking and results-focused, strategically balancing time, resources, and priorities to meet shifting needs and achieve key milestones within established timeframes.
Hire Now
Freelance Meta tags developer in Philadelphia, United States
I build things for the web
I seek to build a more sustainable global community by supporting its progressive leaders with world-class software and web-applications.
Hire Now
Freelance Meta tags developer in Ashburn, United States
see www.brandontorraco.com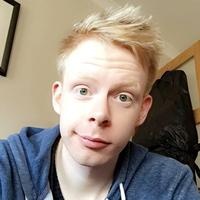 Hire Now
Freelance Meta tags developer in Irvine, United Kingdom
Front End JavaScript Developer with React & Redux Expertise
I'm highly enthusiastic about web and app development, and love to be on the cutting edge of design, technology and practice when I'm working on new projects. I'm focused on maintaining good workflows and style, whether that be getting the most benefit from of Agile & Lean methodologies as a team, ensuring projects maintainable and easy to work with, and code ships to users with genuine confidence in its' ability. I have a lot of expertise in creating sites that work well for complying with accessibility guidelines, particularly WCAG, and balancing the need for SEO to ensure a site's visibility and relevance. I'm a follower of new tools, particularly in front­end web development and testing solutions, and particularly enjoy optimising the flow of sites and apps so that they load eff...
Hire Now
Freelance Meta tags developer in Paris, France
polyvalent developer (front/back end), web & multimedia (hybrid apps)
I'm a young developer that started teaching web dev and seeks to share his knowledge with the community
Hire Now
Freelance Meta tags developer in Redmond, United States
Senior Software Engineer at G2 Web Services
Software engineer from Vancouver / Seattle area. Loves the web. Loves to help. I am doing this as a volunteer so I've set my price at $0/hr.
Hire Now
Freelance Meta tags developer in Katowice, Poland
Senior Software Engineer at Marks and Spencer
A senior web engineer with a passion for architecture and Agile methodologies. Fast thinker and learner with deep understanding of both front- and back-end of web based systems. Strong sense of design and UX, follower of industry standard practices for API development. Certified ISTQB software tester, currently in the process of acquiring the PMI-ACP certificate in Agile project management.
Are You a
Meta tags
Developer?
Get paid while making an impact. Become a Codementor for the next wave of makers.
Apply Now