Freelance Mesos Developers Available for Hire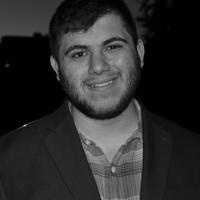 Hire Now
Freelance Mesos developer in Rockaway Park, United States
I'll teach you how to build reliable software.
I develop production-grade software as an entrepreneur in Silicon (V)alley. I'll take you from a hobbyist to an engineer who is ready to crush it in the workforce. I'll teach you the basics of software architecture along with — • Python, Django/Flask • Docker, Compose • AWS, DevOps, Lambda • Marathon+Mesos
Hire Now
Freelance Mesos developer in Bengaluru, India
Product Development Manager at Deloitte India (Offices of the US)
11 years of Java development expertise in Product Development and IT services companies. 3 years Cloud Services Integration ( AWS,Azure) and Devops - Docker ,

Mesos

, Powershell ,ansible and chef. Professional Objective: --------------------------------- To seek a challenging and growth oriented career in software product development organization where I can leverage my software technical skills and managerial skills - with always customer first approach. skype : yarishkumar download resume : http://goo.gl/nCMlsR Summary of Qualifications: -------------------------- > BE Computer Science (2005) degree from College of Engineering Guindy , Anna University Chennai. > 10 years of experience in software development, maintenance and support. > Good knowledge on Java programming language a...
Hire Now
Freelance Mesos developer in Milan, Italy
Software Engineer at Unicredit
Self-motivated, enthusiastic, ambitious, analytical and creative agile developer with over 10 years of software development experience. Had worked with most prominent technologies both on web side (php, js, postgresql) and on batch/stand-alone side for analytical computation (java, in finance environment), specializing in multi-thread distributed concurrent systems and optimization.
Hire Now
Freelance Mesos developer in Hanoi, Vietnam
Assembling the right servers, containers, and Linux systems for your business
I can help you with your infrastructure issues! My bread and butter is Linux servers, Docker, Kubernetes, Docker Swarm, the Weave.works suite of tools, the Hashicorp ecosystem of consul, nomad, terraform, and more-- that's where I can help you and your business deliver a product that is easy to maintain and much faster than the alternative of Virtual Machines. Here's a plain list of stuff I can do very well: -Bash scripting -Embedded Linux -Linux Kernel Configurations -Containerization --LXC --Docker --Systemd-nspawn -Server Infrastructure Cost Management -Container Networking -Hybrid Cloud Systems -Multi-cloud Systems -Referral to vendors for people doing hardware projects
Hire Now
Freelance Mesos developer in Beirut, Lebanon
In-App Purchase Expert
Need help implementing In-App Purchases on your mobile app? Is your app native, using Cordova or PhoneGap, AIR SDK, something else? I'm your man!
Hire Now
Freelance Mesos developer in Ashburn, United States
PhD Candidate - Computer Scientist
R&D Engineer on Data Science, Social Network Analysis, Text Mining, Information Retrieval, Machine Learning, Cloud Computing and Big data. Specialties Languages: Python, Scala, Java, C, Go, R, Crystal Frameworks/libraries: Django, Flask, PyQt4 Apache: Mesos, Giraph, Nutch, Hadoop, ant, maven, sbt Databases: MySQL, MongoDB, Neo4j, HBase Web Related: XHTML, HTML5, CSS, Bootstrap, Javascript, jQuery, Node.JS, AngularJS Tools: git, svn, pip, virtualenv, fabric Testing: unittest, Django unittest, JUnit Other: Linux, LaTeX, Jenkins, JIRA, Docker, Heroku
Hire Now
Freelance Mesos developer in Los Angeles, United States
Full Stack Software Engineer at DataScience
I'm a full stack software engineer working on Node and React-based applications at DataScience. After graduating with an EECS degree from UC Berkeley, I started out as a software engineer working on Hadoop and Java applications at YP. During this time, I also picked up extensive DevOps experience utilizing Docker and

Mesos

to design a deployment workflow for my team. I later grew closer to the front end of software development by picking up React and ES6 Javascript, as well as earning a front-end developer nanodegree from Udacity in my spare time. I have extensive experience with not only developing scalable, fast backend API's but also with the client side of designing web applications that provide an enjoyable user experience. I'm also a big fan of functional programming, and writing...
Hire Now
Freelance Mesos developer in Berlin, Germany
Senior Backend Software Developer
I am a software developer based in Berlin. I finished my MsC in Computer Science and Engineering 8 years ago and I have been working as a Backend developer ever since. I have experiencing mentoring developers and working through an architecture to come up with elegant solutions. I love to pick up a difficult problem and come up with the simplest possible solution, I believe that in most cases, simplicity leads to a more maintainable, easier to read and future proof systems. Scala is currently my primary programming language and I also have extensive experience with Ruby and Python. I like to work in the intersection between software development and infrastructure, I think this are offers plenty of interesting and challenging problems.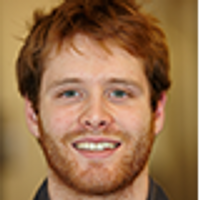 Hire Now
Freelance Mesos developer in Toronto, Canada
Bioinformatician / Data Scientist / Backend Developer / DevOps Engineer
I am a research programmer and data analyst at the Princess Margaret Cancer Centre in Toronto. I am a commiter and member of the Technical Steering Committee for JanusGraph Distributed Graph Database, an open source project hosted by the Linux Foundation. I graduated with a Bachelors of Science in Bioinformatics & Computational Biology and Molecular Genetics & Microbiology from the University of Toronto. I have a passion for data integration and testing the limitations of bleeding edge frameworks.
Hire Now
Freelance Mesos developer in Zaragoza, Spain
Systems Engineer and DevOps advocate
I'm a passionate about IT. I really love to understand how each piece engage with each other in this big puzzle Internet and computering is. I don't like to work without having all the understanding needed to analyze and solve any problem in each matter I work with. Those are the reasons why FLOSS (Free/Libre OpenSource Software) is other of my passions, because working with FLOSS allows you to look into any problem until you find the exact line of code that is causing trouble. Those are not the only reasons I love FLOSS, of course. I love working in community, demonstrating the power of the crowd intelligence and making this world a better place. My goal in my professional life is to create some start-ups under my own agile/devop culture influenced convincements, merging b...
Are You a
Mesos
Developer?
Get paid while making an impact. Become a Codementor for the next wave of makers.
Apply Now