Freelance Memory leak Developers Available for Hire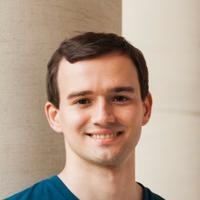 Hire Now
Freelance Memory leak developer in Franklin, United States
Developer with a passion for testable, performant, and clean code
First of all, I go by KZ so you don't have to hurt your tongue trying to pronounce my name :) I mostly work on the JVM in Java and Android (and recently Kotlin which is by far my favorite!!!) I have a strong theoretical background as well as almost a decade of practical experience. I love learning as much about a topic as I can so I consider myself an expert in the areas I invest my time into (JVM memory model, concurrency, object layouts, etc.). I practice Test Driven Development wherever practical and am a disciplined debugger (I once spent a better part of the day tracking down what turned out to be an equals/hashCode mismatch in legacy code). I'm also extremely passionate about language design and attempt to evangelize new constructs to whomever will listen :) I look forward to workin...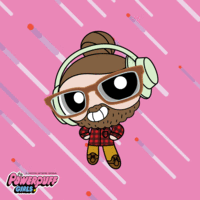 Hire Now
Freelance Memory leak developer in Portland, United States
Installed a Perl module? You're using my code.
If you're having Perl, Git, SQL, C or testing problems, I can help. If you have a Perl problem, maybe a bug in a module, or a regex isn't working, or it's slow, maybe CPAN trouble, not only can I help, I might have caused the problem. If Git has you totally perplexed, I can help make Git make sense. And if you have a problem writing tests, what should you test, how should you write tests, how should you structure your tests, I can help. Happy coding!
Hire Now
Freelance Memory leak developer in San Francisco, United States
Full-Stack Javascript Engineer
I am currently working as a full-stack Javascript engineer, and I enjoy exploring difficult, interesting and data rich problems. I can help with your frontend (Backbone.js, Marionette.js, AngularJS, D3.js) and backend (Node.js, Mongoose, MongoDB) questions.
Hire Now
Freelance Memory leak developer in Austin, United States
Aerospace Engineer at Firefly Space Systems, Inc.
As an aerospace engineer who has dream of flying into space as a child, it is my purpose to work on the advancement of space-flight technologies such that will enable, not just a handful of NASA astronauts the privilege of space, but a lowly software engineer.
Hire Now
Freelance Memory leak developer in Ashburn, United States
President/Founder at Code Corps
GitHub Repository: http://github.com/jacobheater I am an engaging individual with a strong passion for software architecture. I have excellent interpersonal skills, and communicate well in both oral and written forms. I am a natural leader and have experience in leading a team of developers, client presentations, meetings, and exhibit good leadership characteristics. I have software architecture experience in small and enterprise level applications, and am highly experienced in the SDLC process. I enjoy working in a team setting, in fast-paced environments and leading a team to success. I believe that writing high-quality code is a must, not a nice-to-have, and I enjoy mentoring developers and learning from other people. I am highly skilled in multiple programming languages and platfor...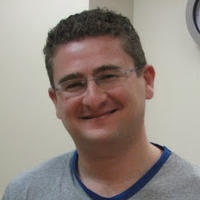 Hire Now
Freelance Memory leak developer in Petah Tikva, Israel
Software engineer with 20+ years experience
Developed real-time software in multiple companies from design phases till maintenance of commercial versions. Likes helping people, debugging and solving coding problems.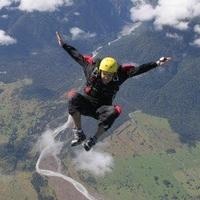 Hire Now
Freelance Memory leak developer in Preston, Australia
Expert software engineer, Architect and leader of Server (.Net & Node.JS) & Client (html & Javascript - AngularJS & React) side technologies - 15 Years of experience
25 % Discounted rate for first time students. 15 years experience, An expert full stack .Net + client side leader, technical Architect of software projects from proof of concept stages to client delivery. coding in an agile environment. Highly developed intellect and communication skills while embracing excellent business understanding, with sound levels of initiative, an innovative 'out of the box' thinker and a true commitment to excellence.
Hire Now
Freelance Memory leak developer in Hyderabad, India
Full Stack Developer
I am currently working in amazon as a web developer prior to that i worked with cleartrip.com as a UI developer. Expert in Front-End Technologies.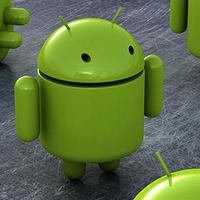 Hire Now
Freelance Memory leak developer in Bengaluru, India
Software Development Engineer @ Amazon.com
Sharp, Top-Producing Software Developer with around 3 year's experience involves programming expertise. Technical Skills Tools: Visual Studio 2013, Eclipse, SQL Server 2012 Languages: C#, C, C++ ,Python, Java, HTML, CSS, XML Scripting Languages : javascript , JQuery, Sound Knowledge On: Dot Net Framework, Socket Programming, Windows Services like WCF Services, Web Based Application , Web-Services like REST API's, MVC, Adobe Flash, Database Tuning, Object oriented concepts, Algorithms, Data Structures, N-tier architecture.
Hire Now
Freelance Memory leak developer in La Verne, United States
iOS Developer @ Geronimo
** Not currently taking requests. I apologize for the many missed requests, but code mentor didn't let me freeze my account until recently. I'm backlogged with work, for the time being, unless it's a quick issue (no mentoring for now) ** iOS Game & App Developer. I've been writing code since age 12, have taught college programming courses, was the director of online programs and manager of technology programs for a college. I focus on iOS primarily now (including SpriteKit).
Hire Now
Freelance Memory leak developer in Ashburn, United States
Skilled, passionate, creative developer
10+ experienced developer with requirements analysis and business modeling knowledge. Focused on maintainable and efficient code. Experience as mentor and technical lead.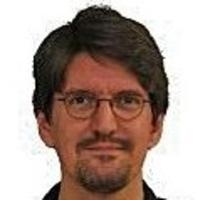 Hire Now
Freelance Memory leak developer in Seattle, United States
Senior Performance Developer at NuData Security
Having sold my first program after teaching myself assembler at age eleven, I have over 35,000 hours of hands-on experience architecting & developing software including expertise in leading software development teams from concept to completion. I typically work on cutting edge software technology regarding problems considered to be impossible or too difficult for most developers, or where performance is critical and will e.g. reduce the cost of doing business or enable other technology. I ultimately provide a unique business advantage by thinking out of the box. Specialties: High performance (high tens of thousands of network transactions per second per core), massively scalable (tens of millions of peers), robust (weathers DDOS, never swaps RAM), real time systems, C / embedded C89 / P...
Hire Now
Freelance Memory leak developer in Bucharest, Romania
Azure solutions architect, software engineer.
Experienced Senior Software Engineer with a demonstrated history of working in the computer software industry for more than a decade.
Hire Now
Freelance Memory leak developer in Mumbai, India
Software engineer with expertise in systems programming and scaling backend services and distributed infrastructure
Hire Now
Freelance Memory leak developer in Montevideo, Uruguay
Software Engineering and Software Arquitect
I have worked as a developer, analist, software engineering and software architect since 1994, using different programming languages and like C, C++, .Net, Java, J2EE. I'm also experienced on JBoss, WildFly, Oracle and SQLServer.
Are You a
Memory leak
Developer?
Get paid while making an impact. Become a Codementor for the next wave of makers.
Apply Now