Not looking for Memcache Developers? Find other types of developers: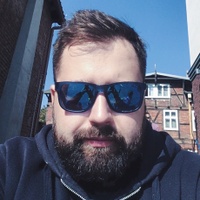 Hire Now
Freelance Memcache developer in Gdańsk, Poland
CTO / PHP-developer
I love to build sites which are don't use slow backend and use only fast cache.
Hire Now
Freelance Memcache developer in Istanbul, Turkey
Fullstack Web Craftsman
Passionate about learning, adapting and using new tools, in order to solve the problems of oneself and the others. Focused on web.
Hire Now
Freelance Memcache developer in Târgu Mureş, Romania
Highly rated full-stack GDE expert, API/Javascript/jQuery/PHP/MySQL coach, experience in scalability. Among top users on Stackoverflow (103k reputation) and Google Developer Expert (GDE).
Full-stack engineer for over a decade(13+yrs). 3 yrs experience in online mentoring and consulting, I possess coaching skills that enable much more effective dialogue, lots of sessions completed, and great reviews as you can see on my profile. As a technical engineer, and head of scalable cloud applications, I've completed various projects, large scalable sites/SaaS solutions. I have over 13 years experience in APIs, PHP, SQL, MySQL, Javascript/jQuery, Scalability, Redis, Memcache, Riak, Beanstalkd, and strong DevOps skills. Yii Framework/Laravel advocate a love working with RESTful services. I am experienced in query optimizations where I had achieved great results on MySQL. Among my other abilities there is also the rapid abilities to debug or troubleshoot a particular problem. Choose ...
Hire Now
Freelance Memcache developer in Frome, United Kingdom
Experienced Web Application Developer
I am an experienced full-stack web application developer with a passion for learning new technologies and putting them into practice. I have years of hands-on industry experience in building reliable and scalable web applications.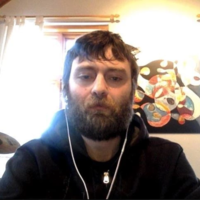 Hire Now
Freelance Memcache developer in Chicago, United States
Software Development, Architecture and Team Management Consultant
Writing code since 1987 and developing professional software since 2003. Master Software Engineer (DePaul University, Chicago, USA) with a Bachelor of Science in Computer Science (McGill University, Montreal, Canada). Master Software Craftsman. Engineered deal personalization and subscription features for Groupon.com (serving 33MM+ users). Architected EarlyShares.com. Primary languages/skills: Ruby, Rails, JavaScript, Java SE/EE, Spring, TDD, Software Engineering, Software Architecture, Engineering Management, Agile Project Management, and Web/Desktop Development. Hobbies when not coding include drumming, snowboarding, and longboard riding. I like to help honest self-motivated individuals. Please include what you've attempted in your help request to demonstrate effort. Messages sent witho...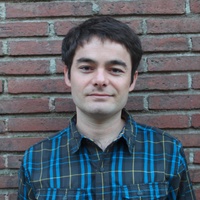 Hire Now
Freelance Memcache developer in Barcelona, Spain
Full stack developer coming from a PHP background and currently focused on javascript based single-page applications
I am a full-stack developer with ten years of experience with various PHP frameworks and state of the art JavaScript libraries. I code fast but know the importance of testing and good documentation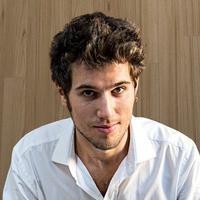 Hire Now
Freelance Memcache developer in Florence, Italy
12+ years Expert in PHP, MySQL, HTML, CSS and Wordpress
I work as full stack developer creating websites and complex web applications. I have more than 12 years of experience and I'm in love with PHP, CakePHP and MySql, I also have strong skills on the front side with HTML5/CSS3/Js/jQuery and in unix server setup. Technology and problem solving are the two things that always fascinated me. I like to analyze and find the most simple, elegant and performing solution. I really love helping people pass over their frustrating blocks and let them concentrate on the great work they are doing, getting rid of headaches.
Hire Now
Freelance Memcache developer in Athens, Greece
Hacking the World. Alumni @ 500 Startups, LeWeb, TheNextWeb, TechCrunch Disrupt, Startup Chile
Hello! I'm Mayel, I was until recently CTO, lead developer & co-founder of Babelverse – the universal translator for spoken communication, powered by polyglots around the world – a revolutionary global startup which I have presented at dozens of international conferences and various events, won some awards (TechCrunch Disrupt, LeWeb, TheNextWeb, etc), and gotten plenty of press coverage (CNBC, FastCompany, etc). We received funding from the likes of Startup Chile, 500 Startups (Dave McClure) and SV Angel (Ron Conway). I consider myself a "MacGyver" – quickly finding hacks or solutions to any technical or other problem – with duct-tape programming methods, which allows for the rapid creation of innovative and feature-rich applications, leveraging and bringing together the latest adva...
Hire Now
Freelance Memcache developer in Rzeszów, Poland
Experienced Software Engineer, with Project Management Experience
High load web projects, bespoke software development, project management experience DevOps: Ansible,Vagrant, Chef PAAS & Cloud: (AWS, Amazon beanstalk, Redhat openshift, OpenStack, Digital Ocean) Continuous integration (with Jenkins / Bamboo) Client stack (javascript core, AngularJS, HTML5 apis, jquery) Pure JS stack (Javascript, AngularJS, Node.JS, mongo) NoSQL (mongodb) LAMP stack (PHP, MySQL, Linux) Windows stack (asp.net MVC, MSSQL 2000-2008) -> DevOps & Development inquiries: http://www.softasap.com/ -> Github http://github.com/voronenko/ -> Ansible roles (MIT, BSD-3 clause) on a galaxy: http://bit.ly/ansible_roles -> Get in touch: check for available 30 minutes slot https://calendly.com/voronenko/30min
Hire Now
Freelance Memcache developer in Noida, India
Machine Learning developer with api & app development experience
I'm a Software Developer working at Zomato. I work in the machine learning team and on a daily basis, I touch base with Machine Learning, Data Analysis, Gaussian Curves, Android apps, backend RESTful APIs and everything and anything. I love playing with data, it's so fascinating. I also contribute to various open source projects. My github profile is github.com/shubhamchaudhary In recent past I have also published a research paper in ML with IIT Bombay whose main focus was to create an intelligent road transportation system that can handle situations of Indian roads.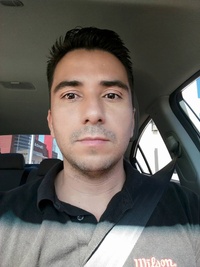 Hire Now
Freelance Memcache developer in Hermosillo, Mexico
Lead PHP Programmer at Internet Brands
More than fourteen years of experience working with LAMP technologies using PHP. Seven years working based on OOP and MVC architecture on Centos / Redhat / Ubuntu / Windows. I also teach topics related with programming in a university in my city.
Hire Now
Freelance Memcache developer in Belgrade, Serbia
Fullstack WordPress developer / System-Administrator
I am a full-stack web developer who has also worked as a system administrator, WordPress engineer, and web consultant. I've worked primarily as a WordPress developer for the last 6 years, but I also have a strong background in the system administration of Linux operating systems.
Hire Now
Freelance Memcache developer in Salt Lake City, United States
Seasoned software developer, DevOps engineer, and manager
Brand new to Codementor! I am an experienced full-stack developer and DevOps engineer. My specialties include code refactoring, adding automated tests to legacy code, optimizing developer productivity with great development environments, continuous integration, and performance optimization and caching with Nginx, PHP-FPM, MySQL/Percona. Also very experienced with large Sphinx search deployments.
Hire Now
Freelance Memcache developer in Marquette, United States
Emergency support specialist, cloud consultant, lifetime coder, Linux ninja, security guru, developer-operations liasion, systems administrator. Often called 'rockstar', 'unicorn', 'hero', 'savior', 'recluse'; seldom called on the phone.
I put out cyber fires over donuts and camp fires. Polyphasic sleeper serving all timezones! Provider of live-help in real-time via video conference for technologies I have mastered and problems no one else can solve. Writer of re-brandable content management systems (every app has content, does it not?), re-usable apps & APIs, member of Mensa & Intertel, slayer of salmon. Human languages for fun, programming languages for breakfast. I left Detroit in the Dot-Com era to live deep in the north woods, I wear camo every day and kill my own food when I have to. I solve my own problems with grace and efficiency. I'll be happy to solve yours! My three most valuable skills: * Problem solving * Anticipation (of variables and user expectations) * Machine logic These skills, when applied t...
Hire Now
Freelance Memcache developer in New Delhi, India
I am an experienced Full stack developer and Team Lead at Zomato.
Software engineering is a healthy mix of science and art - that's what I live my life by! I love tinkering with software (and hardware), and making things work and play together nicely. I enjoy learning new things and strongly believe that continuous education is the only way for all of us to evolve. I've been working with web technologies since the early beginnings of my career and had an opportunity to explore the full stack - from the data backends (often databases) through application servers, webservers and proxies to client side programming with HTML, CSS and JavaScript. I get easily excited with (new) technology and often can't resist getting my hands dirty by playing with and often contributing to exciting technologies like AngularJs, NodeJs, Cassandra and many more. My goal is to ...
Are You a
Memcache
Developer?
Get paid while making an impact. Become a Codementor for the next wave of makers.
Apply Now