Megan Morsie
PHP & WordPress Developer
For every 15 minutes
My background is in HTML, CSS, PHP, and WordPress development. I have experience with theme/plugin development, WordPress Multisite, the Customizer API, and various 3rd-party APIs. I currently work at KHM Travel Group as the Systems & Development Manager. In this position, I manage a small team that is collectively responsible for: - Ordering, Setup, and Maintenance of Computers, Laptops, Software, and Other Equipment - Technical Support for Internal Team Members and Independent Travel Agents - Development and Maintenance of our Internal and External Websites - Evaluation and Selection of Software and Tools to Assist in the Business's Operations - Training of Team Members on Software, Tools, and Web Technologies The WordPress community has made a huge impact on my life and has quickly become a passion of mine. Giving back is an integral part of the community, so I try to help others whenever I can and wherever I can. My Development Blog: https://megabyterose.com/ WordPress Stack Exchange Account: http://wordpress.stackexchange.com/users/84643/ I also co-organize my local WordPress Meetup: https://meetup.com/NEOWordPress/
I started with HTML and inline CSS when I was 12 (through Neopets). It was what got me interested in web development. I have been extensively working with HTML and CSS since I was in high school (graduated in 2010), where I first learned in Dreamweaver. Once in college, I studied Visual Communication Technology and specialized in web design. We worked with HTML, CSS, WordPress, and PHP. I have been using text-editors (Sublime Text 2) exclusively since around 2012. I have been working in a local testing environment (wamp) for two years. I am a stickler for great commenting and using proper selectors. My strongest skill with HTML and CSS is in form styling.
I started developing WordPress themes when I was in college. I have been developing themes for freelance clients as well as working at my current job for two and a half years. I have worked with The WordPress Customizer, the Settings API, Multisite, and plugins as well. I have a PHP and WordPress development blog at: http://megabyterose.com
I started my work in PHP with WordPress when I was in college. I work in local testing environments, have dabbled in MySQL for WordPress and simple application usage, and create a lot of form processing files in PHP for my job. I have worked with a variety of APIs in PHP. I'm very comfortable with using PHP for WordPress and have also used the MVC framework Codeigniter.
"From" vs "Reply-To" in Web Forms
Verified Sending Domains and From vs Reply-To in Transactional Email
How to Create an Unlisted Tag in WordPress
Create "Unlisted" pages and posts in WordPress that behave like a visibility setting between "Published" and "Private," where the pages/posts are not able to be found when searching on the front-end.
How Learning Programming Will Take your WordPress Site to the Next Level
If you know "enough to be dangerous" when it comes to WordPress but you're looking to learn more, this article is for you! Time to learn WordPress development and make the switch from power user to developer.
Average Rating
5.0
(2 ratings)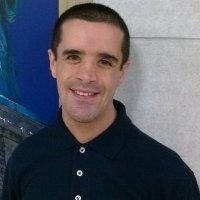 Megan is the best ever. She is patient, funny, and really down-to-Earth and empathetic. She holds your hand and helps you through huge issues that you're having with your code. Tonight, we worked on cleaning up some of my code that was really causing some div tags to malfunction and she patiently troubleshooted everything with me. I really like her and can't recommend her enough. A+++
Very fast to respond, able to customize and resolve theme issues.