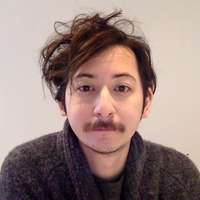 Jon McElroy
Graphics Programmer and Computer Vision Researcher
$25.00
For every 15 minutes
I am a game developer, graphics programmer and computer vision researcher with a decade of experience in AAA and indie games. I've spent a lot of time working as an optimization specialist and fire-fighting on teams where I had little information about the problem but a short deadline. I enjoy working on games and low-powered hardware in particular but I love to help out with anything people are working on.
5
C++
3
Unity3d
I've worked on several large C++ projects over the years in custom engines, Unreal and for personal projects including creative coding in Cinder.
I've worked with C# to build standalone tools and as a primary scripting language for Unity.
I've developed games for mobile, consoles and PC using Unity as a gameplay programmer, graphics programmer, lead and optimization specialist.
I've worked as a computer vision researcher using OpenCV and Dlib to develop both traditional image processing pipelines and newer machine learning solutions with an emphasis on pose and SLAM.
I was the Lead Engineer on Wattam for the PS4.
On Heroes of Dragon Age, I was brought in to bring the rendering and general performance of the game to a shippable state. With modifications to the Unity engine source I collapsed asset bundle build times on HoDA to sub ten minutes down from over an hour.
2014
Client: Electronic Arts
Worked with Scaleform and Unreal for UI development on games for the PS3 and PC.
2011
Client: Sony Online Entertainment
Average Rating
5.0
(19 ratings)
Fantastic mentor and extremely helpful and understanding.
Outstanding mentor, very knowledgeable
Jon is an awesome mentor, he is very knowledgeable, patient and thorough. He broke things down into digestible terms anyone can easily understand. He also provided me with best practices and libraries actively being used in the real world as a takeaway I can look more into.
Jon is super helpful, and patient. He takes time to make sure you understand what you are doing. I consider him an expert in C#
Excellent job from Jon that gave me all the help that i needed.
Jon does a great job of explaining potential issues as well as discussing ways to bug for each situation. Great job and extremely helpful!
Jon was great! He walked me through the solution and explained concepts that I did not understand.
VIEW MORE REVIEWS