Ryan McDevitt
Full Stack Enterprise Web Application Developer
$30.00
For every 15 minutes
Self taught, industry proven web developer, now specializing in Single Page Web Applications written in AngularJS with a back-end written in Django. Work both full time as a Senior Front-end JavaScript Engineer at a Fortune 50 company, as well as a independent contractor for Full Stack Development.
Average Rating
5.0
(8 ratings)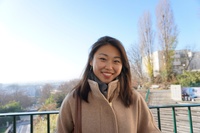 Despite some initial setup issues in the beginning, Ryan was able to help me better understand how Flask templates and views work. He was able to pinpoint the issues extremely quickly and with expertise. 10/10 would recommend
Helped me resolve my issue quickly, and was able to explain it in an understandable manner. Great mentor, looking forward to working together more in the future!
Ryan is extremely knowledgeable and was able to point me in the right direction to understand and resolve my issue. I look forward to working with him more!
rock star angularjs expert. Helped me pinpoint a syntax error that was causing all of my troubles.
Very helpful and patient with helping me through difficult python questions.