For every 15 minutes
I'm a geek and an entrepreneur that takes pride in solving tasks elegantly within set limitations. I have had my own share of achievements and challenges with my own businesses and projects in my 15+ years as a developer. I love working with others and sharing and expanding my knowledge, which is why I'm excited to share my expertise as a mentor, colleague or consultant on your project.

/**

 * Technologies I work with but not limited to.

 * @return a well-equipped toolbox

 */

⦾ PHP (all versions), expert level (I write PSR-2 style)

⦾ JavaScript in multiple flavors (ES6, TypeScript, CoffeeScript, etc), expert level

⦾ In varying degrees: Go, Python, Java, Elm, Elixir. I can switch between languages and language styles, and explicitly make use of design patterns

⦾ Frameworks that I use but am not limited to: Laravel; Vue.js, Angular 1+2, and Knockout.js. I quickly adapt to a new framework as I am able to quickly grasp the key concepts and I usually go directly to reading the code.

⦾ Databases and servers locally and in the cloud. I've done a lot of DevOps with AWS, Digital Ocean, etc. Tools: Ansible, Terraform, Consul, MySQL, PostgreSQL, MongoDB, etc.

⦾ I predominantly use Linux-based environments and I am an avid Vim user.

I contribute to the open-source community (publish and make PRs) and in general, I'm visible on developer communities on Slack, Gitter, Stack Overflow, etc.

I mastered in dynamic and open narratives in multi-player/agent games—a subject I still find use for in other work in terms of first order logic, automatons, and the formalization of information knowledge.

I've worked remotely for over 8 years now and I'm well aware of the challenges and advantages of not being in the same office or time zone as that of my clients. The key points are clarity of communication and that the distance forces you to explicitly think through what your goals and requirements are.

/**

 * Why you should work with me.

 * @return high-quality delivery

 */

⦾ I write elegant and efficient code. I believe in concise and readable code over documentation.

⦾ I take pride in delivering solid work and I naturally develop a sense of ownership. Thus, when your project succeeds, it will be a success for me as well.

⦾ I am honest about expectations. Software estimates are hard. Several smaller deliveries are better than a monstrous rollout that might never take place due to lack of funds or lost opportunity.

⦾ I am currently based in Manila, Philippines (GMT +8) but I can easily adapt my schedule to yours and come up with a suitable working arrangement with you as my client.

/**

 * Other Projects and Interests

 * @return diversity

 */

Within the past five years, I have started several businesses and projects: Places, a successful vegetarian restaurant and hub for travelers and locals in Kathmandu, Nepal; Four Red Doors, a Scandinavian-style apartment hotel for long-term guests and visitors to Kathmandu; Tiny Carrier (work-in-progress), a crowd-sourced travel and transport startup; and Helter Shelter, an earthquake relief platform focusing on providing temporary shelter for the victims of the 2015 Nepal earthquakes. At the moment I'm working on a social network for dogs written in Elm—largely inspired by my pet dachshund Loki and his online Instagram friends and fans.

https://www.linkedin.com/in/mblarsen
https://signup.tinycarrier.com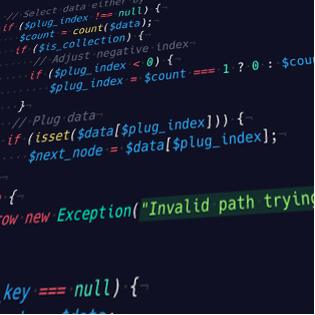 I'll review your code with focus on: security, efficiency and extensibility
$25 - QA & Test
Do you want a second pair of eyes on the code you have produced or have had someone else write for you for any of these reasons:

* Is it good enough
* Is it safe
* Is it efficient
* Is it easily extensible
* Does it adhere to this and that standard

.. then I can help you.

WordPress-Style Shortcodes Using Vue.js
Create dynamic Vue applications using WordPress-style shortcodes to customize layout and content.
Using Global Notification Area in Your Magento Extension
This tutorial covers how you can extend your Magento extension to output content to the global notification area that Magento admin uses internally. This is not enough to make a complete extension.
VIEW MORE POSTS
Average Rating
5.0
(13 ratings)
Had many sessions with Michael. Very happy with the progress. Not abandoned like some other developers do when they get busy.
Michael not only he got me started, but he also gave me a lot of tips and tricks to improve my application outside of the tasks we were focussed on.
Michael is a great mentor. He has greatly assisted me along the journey with Vue.JS.
Michael is highly capable and a joy to work with.
Excellent and very knowledgeable mentor! Will use again in the future!
He's very nice and knowledgable. I highly recommend him for anyone who want to learn or need any kind of help with programming. I'll definitely work with him again in the near future.
Michael is a top developer professional with great teaching style and people skills. I learned a lot from him and with his instruction was able to accomplish what would have taken me months to learn on my own. I would recommend Michael to anyone. He is EXCELLENT.
VIEW MORE REVIEWS