Mayel de Borniol
Hacking the World. Alumni @ 500 Startups, LeWeb, TheNextWeb, TechCrunch Disrupt, Startup Chile
Average Rating
5.0
(4 ratings)
Sep 2014
Mayel very quickly solved my problem (under 10 minutes) that I had spent hours on the night before. I am sure this small amount of time working with Mayel saved me days of time. Will definitely contact him again with any future SQL issues!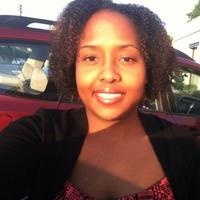 Mayel de Borniol is a cool and professional code champion from London. I needed help for a complicated SQL server project and he came through like a champ to help me clean up the code. I intend on using him again especially because is expertise background has such a WIDE range in areas I need help with.
Jul 2014
Mayel was able to clearly answer my questions and provide the guidance needed to tackle the issues I'm facing. Much appreciated.
Apr 2014
Mayel seems to know how to code well, and he is patient and resourceful. However, having framed my questions from the outset around wanting to work with bare Javascript higher-order functions, he indicated he would be able to help me understand them better and practice them. It was only after 45 minutes that I learned that he does not use them much at all, and he was not very experienced with the very higher-order Array methods that I had stated at the beginning to need guidance in. Nice guy, just maybe not a great match – I'm sure for others he would be very helpful.