Mayel de Borniol
Hacking the World. Alumni @ 500 Startups, LeWeb, TheNextWeb, TechCrunch Disrupt, Startup Chile
For every 15 minutes
Hello! I'm Mayel, I was until recently CTO, lead developer & co-founder of Babelverse – the universal translator for spoken communication, powered by polyglots around the world – a revolutionary global startup which I have presented at dozens of international conferences and various events, won some awards (TechCrunch Disrupt, LeWeb, TheNextWeb, etc), and gotten plenty of press coverage (CNBC, FastCompany, etc). We received funding from the likes of Startup Chile, 500 Startups (Dave McClure) and SV Angel (Ron Conway). I consider myself a "MacGyver" – quickly finding hacks or solutions to any technical or other problem – with duct-tape programming methods, which allows for the rapid creation of innovative and feature-rich applications, leveraging and bringing together the latest advances of any relevant open-source projects, open APIs, (draft) industry standards, research, cloud services, etc. It's like playing with lego. I like creating "working prototypes" of new tools and services. I've been in charge of everything from product design to coding, pitching to fundraising, hiring to project management, cloud/server setups to system admin, community building to creating a movement, branding to PR to social media, marketing to sales to customer service, etc... Beyond quick coding session, we can discuss your needs, which may involve agreeing on a limited amount of further contract work, such as helping with a PR/social media campaign/stunt, or hacking together a rapid prototype, etc. For example, I can walk you through building an MVP, figuring out what is feasible, what tools you'll need, how to hire the right talent, and more. Or we can discuss platforms – LAMP. Rails. AWS. Etc. What are they? Which one is right for you, and especially why?
Average Rating
5.0
(4 ratings)
Mayel very quickly solved my problem (under 10 minutes) that I had spent hours on the night before. I am sure this small amount of time working with Mayel saved me days of time. Will definitely contact him again with any future SQL issues!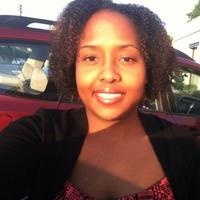 Mayel de Borniol is a cool and professional code champion from London. I needed help for a complicated SQL server project and he came through like a champ to help me clean up the code. I intend on using him again especially because is expertise background has such a WIDE range in areas I need help with.
Mayel was able to clearly answer my questions and provide the guidance needed to tackle the issues I'm facing. Much appreciated.
Mayel seems to know how to code well, and he is patient and resourceful. However, having framed my questions from the outset around wanting to work with bare Javascript higher-order functions, he indicated he would be able to help me understand them better and practice them. It was only after 45 minutes that I learned that he does not use them much at all, and he was not very experienced with the very higher-order Array methods that I had stated at the beginning to need guidance in. Nice guy, just maybe not a great match – I'm sure for others he would be very helpful.