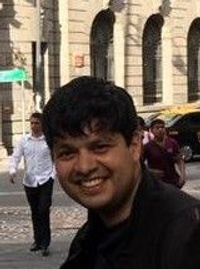 Max Cervantes
C# developer / OOP designer
Experience using web api to design restful web services keeping the representation separated from the domain. Experience creating reusable libraries. Experience using and helping others to make better use of delegates, extension methods and generics in order to create code that is more object oriented.
Experience creating oop designs for complex domains such as financial and production simulations. I focus on creating designs that are flexible and robust. Experience designing distributed systems architectures.
Experience creating Angular apps that communicate with a restful service. Experience with typescript.
Polymorphism or how to decouple structure from behavior
Did you know that there are a static and a dynamic aspect to any software piece? Learn more about them and use this to improve your code...
VIEW MORE POSTS
Average Rating
5.0
(8 ratings)
Although my English is not so good, Max listenp to my request carefully. And finally solved.
Max was great and he helped me with this issues right away, very good problem solving skills!!!!
Very informative. Went above and beyond to ensure that I was understanding the materials.
Had a good time to understand the concepts
very good and nice , he helped me to understand the concepts and taught me new things.
Was quick to identify what my problem was and help me through it. I would definitely hire max again!
Thanks, 5 out of 5 , Great C# mentoring advice and coding